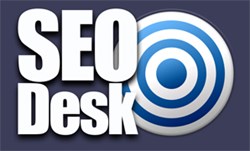 (PRWEB UK) 31 January 2014
Sandringhams, a leading London property acquisitions company, is pleased to announce a new business partnership with SEODesk. This new relationship will see the experienced search engine optimisation company take control of the property firm's online communications and promotion. This partnership has been welcomed by both firms as an opportunity for Sandringhams to focus on their core business strengths while SEODesk expand awareness about the firm and the wide range of property acquisition services that they provide.
Sandringhams can call upon an extensive level of service in corporate relocation and global property markets. The firm provides a comprehensive property buying service for executive clients, which ensures they take care of every aspect of buying a property. The high end London property market is booming at the moment and the company has considerable experience in buying property in the executive and high-market property areas. This provides the firm with the opportunity to take care of every aspect apart from signing the contract agreement for the client. When it comes to finding the most complete London buying agent service, Sandringhams is hard to beat.
Sandringhams begin all of their services with a free consultation where they get to know the client. Given that the firm takes complete control of the buying process, they aim to understand exactly what a client is looking for. This consultation service provides the foundation for the bespoke service that Sandringhams aim to offer to all of their clients. The firm is happy to work with clients buying properties for themselves, for others, as investment opportunities and for businesses looking to invest in the London property market.
The Sandringhams team can call upon property investment, and home selling, experience ensuring that every client is afforded the highest level of service at all times. The firm is always available to meet in person, talk over the phone or to provide video messaging services to clients. Sandringhams also provide their clients with a detailed tour of the premises, which includes chauffeured travel to and from the property.
The firm has been looking to increase awareness about the London services they offer, and this is why they turned to SEODesk. The search engine firm has considerable experience in placing clients onto the first page of Google for relevant search terms. This is the sort of results that Sandringhams is looking to achieve, and SEODesk looks forward to helping the property acquisitions firm achieve their goals.
About Sandringhams:
Sandringhams was established by James Clark, who has more than 10 years' worth of experience in corporate relocation and property search services. James is regarded as an expert in the property consultant field and regularly appears on TV and in the media to discuss the industry. His passion for high class property and spotting investment opportunities lies at the heart of what Sandringhams offers to clients. The firm is committed to offering the highest level of bespoke property buying services to executive and high-class clients.