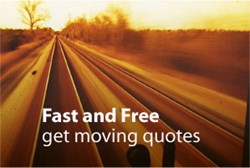 Customers who want flawless service can visit the site of MoveNetwork.com and receive multiple bids from international moving companies
(PRWEB) January 25, 2014
MoveNetwork.com will now also serve customers seeking assistance in international moving. The best part is that the company will now help customers get a quick and affordable service from the most reliable companies. The company professionals are smart and efficient enough to handle any type of urgent queries from the customers and they have hired only the most qualified candidates to take care of the project. The professionals appointed for this task are experienced people with expertise in international moving. The top management of MoveNetwork.com has especially kept a careful eye on the process so that customers get what they are looking for.
The professionals from MoveNetwork.com have decided to help customers in every way possible. To begin with, the company professionals have added lots of information about international moving to their site. Customers who want a clearer idea about international moving can find lots of relevant information here. If anyone is looking for tips to save money on international moving, they can also find that information at http://www.MoveNetwork.com.
Apart from that, customers are also getting more and more particular about the quality of service these days. So, the website of MoveNetwork.com will now assist customers get only impeccable moving service from the best service providers. Besides getting valuable information, customers can also try this new service of MoveNetwork.com to approach lots of movers in a very fast manner. After getting ideas about how to choose the movers who offer quality help in international moving, customers can actually request quotes on the website of the company. The new estimate form added to the company site will help customers with that. They just have to furnish the required information on the form. The rest will be taken care of by the experts.
To get details about the best movers, the company officials have asked customers to fill out the online estimate form with the most accurate information possible. The information provided will help professionals choose the movers with the skill set matching most closely to the customers' requirements. Customers who want flawless service can visit the site of MoveNetwork.com and receive multiple bids from international moving companies. Competition and freedom of selection will help customers get good, affordable international moving services.