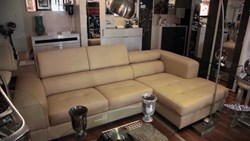 (PRWEB UK) 24 January 2014
North West region in England consists of counties of Cheshire, Cumbria, Great Manchester, Lancashire and Merseyside. It is the third most populous region after Greater London and South East. North West region of UK has the fourth highest number of businesses amongst the UK countries and regions.
According to the latest unemployment statistics from the ONS show that the number of jobless people rose by 15,000, with the total unemployment rate jumping up to 7.8%. Unemployment in the North West rose to 294,000 last year. This year, announcement by FurnitureInFashion of recruiting more people in this region has spread a wave of happiness among people. These people are excited and ecstatic about the new job opportunities opening up.
The company will be hiring people for various positions and operations. One of the respondents in Bolton when asked about to comment on this announcement by the furniture company said, "It is wonderful that companies are hiring people in the North West region. Furniture In Fashion is a brand and everybody in UK understands and recognizes it, anybody looking for a job will be pleased to work in the company which has achieved so many laurels and so many milestones." People in other towns of the North-West region have similar feelings towards the announcement.
FurnitureInFashion is the fastest growing furniture retailer in the United Kingdom. It prides itself in the high customer satisfaction it provides, and holds it responsible for the high growth of the company. It is a high profile company which provides high quality products at affordable prices to its customers. The number of satisfied customers of the company keeps on growing rapidly as the company remains dedicated to resourcefulness in its approach to improve quality and continued future growth in providing the latest contemporary furniture.
More information about the process and job requirements will be published on its website. Interested candidates can keep visiting the website to check out the details and know more about the job offers. They can also educate themselves and learn more about the current offerings the company is making and their opinion about various strategies.
Furniture In Fashion not only focuses on style, but on the comfort zone, as well. All these products are manufactured by skilled craftsmen and are shipped from its German-based warehouse. To make the deal more affordable, free shipping services are offered anywhere in UK. On the other hand, all these furnishing products can be availed from another big showroom of Furniture In Fashion, located in Bolton, UK. For detailed information on these products and some additional services, please check the official website at http://www.furnitureinfashion.net.