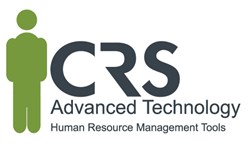 Montoursville, PA (PRWEB) January 24, 2014
On January 21, 2014, the United States Patent and Trademark Office (USPTO) issued a final written decision canceling claims 3, 6, 7, 16, 24, and 33 of U.S. Patent Number 6,675,151 (the '151 patent), which is owned by Frontline Technologies, Inc. and was originally issued in 2004. The decision is the result of CRS Advanced Technology's petition to have the USPTO review and cancel those claims under a new procedure recently enacted by Congress that was designed to rid the marketplace of invalid business method patents.
The USPTO's ruling concludes that all six (6) claims in question are in fact unpatentable under 35 U.S.C. Section 101 as they "recite unpatentable abstract ideas, and . . . do not provide enough significant meaningful limitations to transform [those] abstract ideas into patent-eligible applications of [the] abstractions."
The ruling also finds that Frontline's claims "are not part of a 'technological advance' of any sort." Moreover, "[t]he challenged claims of the '151 patent all recite technology components that are simply examples of well-known, generic computing technology being asked to do their generic function without any specified constraints . . . ."
The USPTO's ruling that these claims are in fact unpatentable is likely to affect legal proceedings in the on-going patent infringement case of Frontline Placement Technologies, Inc. vs. CRS, Inc. On June 18, 2006, Frontline filed an action against CRS for patent infringement on the now-cancelled claims in the United States District Court for the Eastern District of Pennsylvania, Civil Action No. 2:07-cv-02457.
About CRS Advanced Technology
CRS Advanced Technology is committed to providing superior market-centric, innovative, and efficient absence management and substitute placement products and solutions to meet the ever-changing needs of human resource professionals.
SubFinder®, the company's flagship product, has been used by organizations throughout North America to automate the substitute placement process since 1987. For more information, please visit http://www.crsadvancedtechnology.com or call 800.782.3463.