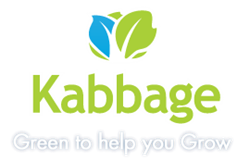 We are thrilled that our rapid growth has allowed us to reach and positively impact so many small businesses in such a short period of time.
Atlanta, GA (PRWEB) January 23, 2014
Kabbage, Inc., the leading online provider of working capital for small businesses, announced today that it has extended over $200 million in funding to small businesses in just two and a half years of operations. This makes Kabbage the fastest growing small business finance company in history. The company was also named to Forbes' third annual list of America's Most Promising Companies, a list that selected the fastest growing privately held companies in America.
Kabbage has made more than 100,000 individual advances, reaching more small businesses than any other company extending capital online. Other key growth highlights from 2012 to 2013 include:

150% year-over-year increase in number of customer accounts
133% year-over-year increase in total dollars extended to small businesses
80% year-over-year increase in number of advances made to small businesses
"When we launched Kabbage, we wanted to open up access to capital to millions of small businesses and make it simple, fair, and easy for them to get the money they need to grow," said Rob Frohwein, Kabbage Co-Founder and CEO. "We are thrilled that our rapid growth has allowed us to reach and positively impact so many small businesses in such a short period of time."
Forbes' selection process involved a four-month rigorous review of hundreds of applications. Final companies were selected based on the strongest growth trajectory, quality of management teams and investors, margins, market size, and key partnerships. In addition to Forbes' recognition, Kabbage has received six other major awards for innovation including: Fast Company's "Top 10 Most Innovative Companies in Finance," "Top 100 Private Companies in North America" by Red Herring, "Top 10 Innovators of the Year" by Bank Technology News, first place in VentureBeat's ClouldBeat showdown, and "The Most Innovative Company in Financial Services" by PYMNTS.com as well as first place in Top B2B Innovation by PYMNTS.com.
About Kabbage
Kabbage, Inc., headquartered in Atlanta, has pioneered the first financial services data and technology platform to provide small businesses financing in fewer than 7 minutes. Kabbage leverages data generated through business activity such as online sales, shipping, and dozens of other sources to understand performance and deliver fast, flexible funding in real time. Kabbage is venture funded and backed by Thomvest Ventures, Mohr Davidow Ventures, BlueRun Ventures, the UPS Strategic Enterprise Fund, with additional investors including: Ron Conway's SV Angel, David Bonderman, founder of TPG Capital, Warren Stephens, CEO of Stephens Inc., Western Technology Investment, H. Barton Asset Management, and TriplePoint Ventures. For more information, please visit http://www.kabbage.com and follow the company on Facebook and Twitter.