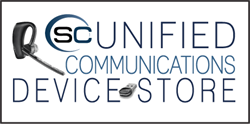 SoundConnect Lync devices create a complete solution that spans voice, video, instant messaging, content sharing, and presence.
Boston, MA (PRWEB) January 24, 2014
Since 2004, SoundConnect has been committed to providing leading industry solutions to our customers and partner's in the United States and around the globe. We are proud of our continued growth; attributable to the confidence our customers have placed in our services. In keeping with the evolution of communication technologies, SoundConnect is proud to deliver its customers and partners unified communications equipment.
People are comfortable using Microsoft solutions to communicate—at work and at home. SoundConnect's unified communication solutions enable anyone operating in a Microsoft environment to add high-definition voice and video calls and to share high-definition content―at the touch of a button. SoundConnect's hardware solutions are optimized for Microsoft Lync.
According to SoundConnect President, Tom Sullivan, "SoundConnect Lync devices create a complete solution that spans voice, video, instant messaging, content sharing, and presence. The new online device portal showcases a full range of products, and tools to help you select the right unified communication device to meet your business needs. It is meeting critical for an end user to use a product that has been optimized for Lync. We worked directly with Microsoft and UC specialists to provide the best business class devices in our store."
Microsoft Lync can make every engagement a virtual face-to-face meeting, because any interaction can include video and audio conferencing, application and desktop sharing, instant messaging, and telephony. Lync has been designed from the ground up to work with Microsoft Office, SharePoint and Exchange, which helps reduce end-user adoption hurdles and increase return on investment. People can also stay connected to others on a wide range of devices while away from the office and manage their communications and calls in new ways, such as easily moving a call from a PC to a mobile device while leaving the office without disrupting the conversation.
Lync, Exchange and SharePoint gain power with SoundConnect's services for voice, mobility, security, backup and access to 24/7 award-winning support and service. SoundConnect is committed to delivering paramount business communication tools with premiere customer service and support. As a result of this commitment, SoundConnect recently debuted on Inc. 5000 List at the 811th fastest growing private company in America, with a remarkable 3-year sales-growth of 557%.
About SoundConnect
SoundConnect specializes in unified business communications. Their offerings include a comprehensive portfolio of Unified Communication and Collaboration services: Hosted Lync, SharePoint, Exchange, Adobe Connect, WebEx, Web conferencing, Webcasting, Video conferencing and Audio conferencing. SoundConnect's comprehensive communication services are customized and implemented to optimize the requirements of their customers. SoundConnect's streamlined communications services improve productivity, expand communications, reduce operational expenses and provide tools to empower sales & marketing programs.