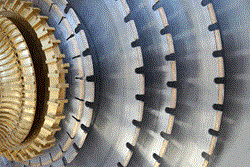 CPI will perform an initial market analysis, an economic assessment of the pilot line alongside exploitation and dissemination activities.
Newcastle upon Tyne, UK (PRWEB UK) 27 January 2014
PilotManu, a project developed to reduce the barriers to market for highly innovative materials by piloting commercial applications, has officially launched. Funded by the European Commission, PilotManu is an FP7 programme consisting of 10 consortium partners across Europe including North East based, The Centre for Process Innovation (CPI).
Now in its tenth year of business, CPI is a part-private, part-publicly-funded organisation and part of the UK governments High Value Manufacturing Catapult. CPI helps to advance the development of novel products and processes for new, globally lucrative markets by providing open access facilities alongside teams of experienced multi-disciplinary scientists, engineers and business professionals. CPI reduces the risks associated with product and process development.
The PilotManu project will lower the barriers to market for the use of highly innovative advanced materials by scaling-up the current research-scale manufacturing facility into an industrial pilot line. This will increase the productivity of the technology enabling the supply of cost-effective and high quality materials, which will then be evaluated in several different commercial applications. The project will demonstrate the technological and economical viability of the pilot line by incorporating these advanced materials into coatings, abrasive tools and additive manufacturing applications.
Europe has identified within its innovation priorities the necessity to scale up the most promising material production technology to pilot manufacture in order to progress towards industrialisation of cutting edge materials in novel new processes. Manufacturing facilities for the production of advance and nanomaterials by high energy ball milling (HEBM) currently suffer from low productivity and high cost which is a key barrier for its application in the wider commercial market sectors.
CPI will perform an initial market analysis, an economic assessment of the pilot line that will be developed, and exploitation and dissemination of the project.
PilotManu therefore fits in the trans-sectorial activities of the Key Enabling Technologies (KET) that cut across many technology areas and in particular Nanotechnology Advanced Manufacturing Systems and Advanced Materials with a high potential to transform the European manufacturing sector.
For further information on the PilotManu project please visit http://www.pilotmanu.eu or email your enquiry to info(at)pilotmanu(dot)eu.