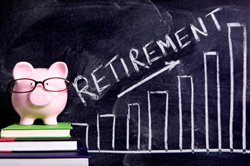 Overseas pensions such as QROPS can be particularly effective and are available to Brits both inland and offshore.
London, UK (PRWEB UK) 27 January 2014
Pryce Warner International Group – According to a recent survey from Aviva suggested that people approaching retirement age felt unable to realise aspirations of an early retirement, but now that the global economy is showing signs of recovery, escalating numbers of imminent retirees are making enquiries about overseas pensions to prepare for retirement.
The number of wage-earners aged 55-64 increased by 14% from Feb 2010 to Dec 2012, which also illustrates the fact that until recently, extra sources of income were sought by those approaching pension age. In the same period, a 5% increase in wage-earners aged 65-74, further compounded findings that economic recovery has promoted early retirement.
As austerity measures diminish, fewer people feel they need to continue working and as more pensioners discover the benefits of a private pension, retirement funds are ever more rewarding. For many this means one thing and that's the fact that they can realise their retirement far sooner than they expected.
David Retikin, Director of Operations at leading overseas pension provider Pryce Warner International Group commented:
"Overseas pensions such as QROPS can be particularly effective and are available to Brits both inland and offshore, so it's not necessarily true that those who feel they can't retire early, actually can't. Many intelligent savers still fail to realise how much better the pension income could be, simply because they don't take the time to thoroughly investigate their options. Many clients originally contacted me with concerns about their retirement income, with rational ideas of ditching their company's pension plan or dissatisfying savings scheme. Their hopes of becoming more self-sufficient during retirement were realized, but only after taking out a private overseas pensions and reaping the required levels of growth."
Because private pension plans offer higher rates of growth and increased payment distributions than company pension plans, well managed pension plan assets provide far higher rates of income than a maximum weekly UK state pension of £ £110.15. The bespoke plans are more time efficient, far more cost effective and are also widely available.