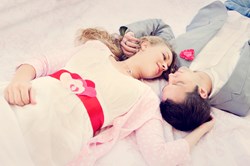 People are looking for fun ways to spend time together and for unique gifts - at Xperience Days we give them both.
(PRWEB) February 03, 2014
Looking for the best way to say "I love you," "I like you" or even "Look, see I remembered?" This Valentine's Day, show how much you care by giving an adventure a loved one will never forget.
Traditional material gifts are generally appreciated, but chances are the memories of these gifts will last about as long as an open box of chocolates. That's where Xperience Days comes in with its selection of exciting gifts. Hot air balloon rides, gourmet chocolate tasting tours, scenic sailing trips, pottery making classes and even boudoir photography packages are just some of the memorably unique gifts offered at http://www.ExperienceDays.com.
Gifts from Xperience Days are beautifully presented and can be sent to the recipient in the mail, instantly via eMail or printed out upon purchase. Let's face it, an afternoon spent watching a loved one enjoy a ride in a NASCAR is a lot more exciting and memorable than giving them an overpriced bouquet. When choosing between another mundane dinner at the same old restaurant or spending the day together on a Dinner Train Ride – it's no contest. Experience gifts create the memories that Valentine's Day is all about.
Michelle Geib, president of Xperience Days, explains, "People are increasingly looking for ways to spend time together and for unique gifts – we give them both. Often the purchaser and recipient are both able to enjoy the activity and create a memory together."
But don't just take Xperience Days' word for it. Michael I. Norton, associate professor in the Marketing unit at Harvard Business School, has just published a book "Happy Money: The Science of Smarter Spending" that explains why spending money on new experiences yields more happiness than spending it on new products.
Xperience Days has wonderful experience gifts available throughout the US, from the most mind-blowing extreme activities to the most romantic and relaxing experiences imaginable. No matter where a sweetheart lives or what they love, finding just the right gift is no trouble at all.
For Valentine's Day, Geib suggests:

Chocolate Tasting Tours – Indulge in the most delectable confections your city has to offer during a scenic two and a half to three hour chocolate tasting tour. (From $30)
Hot Air Balloon Rides – Soar among the clouds during a romantic hot air balloon flight, followed by a champagne toast. (From $169)
BYOB Art Classes – Create your very own masterpiece during a three hour painting lesson. (From $40)
Romantic Dinner Cruises – Enjoy the views of the city from the water as you dine in style during a gourmet dinner on a boat. (From $90)
Boudoir Photo Sessions – Take a picture of romance during a private photography session and capture your inner diva on film. (From $195)
Spa Treatments – Spend the day being papered at the spa of your choice with a SpaFinder Wellness Gift Card. (From $25)
Your Own Song – Let a professional musician write the story of your love with this creative gift. (From $100)
No matter which experience is selected, the memory is sure to last a lifetime.
About Xperience Days
At Xperience Days, we make it our business to make the business of giving gifts to your loved ones as easy and as pleasurable an experience as possible. We firmly believe that the best kind of gift you can give to the ones you love is not a "thing" that they can hold in their hands, but an incredible experience and a happy memory that they can hold in their hearts.
Xperience Days
(866) 973-7436
http://www.ExperienceDays.com