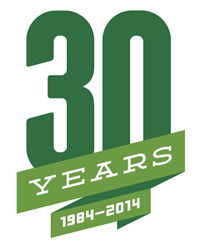 Charlotte was a very real pioneer in establishing how to best address students' needs, and we have worked very diligently to maintain the integrity of what she authored.
North Salt Lake, UT (PRWEB) January 25, 2014
2014 marks the 30th year that Reading Horizons, an innovative and growing literacy development company, has been improving the lives of children and adults with a time-tested method for teaching reading.
In its first year in business, Reading Horizons partnered with educator Charlotte Lockhart to develop educational software based on her successful system for teaching reading, Discover Intensive Phonics for Yourself. Originally published by Mrs. Lockhart in 1976 in the form of a teacher's manual, the system was developed during her time as an elementary teacher and principal in Illinois to help struggling readers who were failing. By tutoring students in her office daily in explicit, systematic phonics, Lockhart was able to convey the relationships between sounds and letters, providing students with a solid framework for developing higher-level reading skills. Decades later, her simple yet effective, Orton-Gillingham-based system remains the foundation of all Reading Horizons' products.
Beginning with this very first contracted project, Reading Horizons recognized the value of harnessing technology to deliver instructional content. The software that the company produced in 1985 was the first educational product designed to run on CD-ROM—appearing on the publishing scene well ahead of CDs produced by larger educational publishers. In 1988, after being awarded a Small Business Innovation Research grant, Reading Horizons developed a software program for older learners—again proving that the company was ahead of the curve in effectively using technology to educate.
In 2001, Reading Horizons bought the full manual copyrights from the Lockhart family and subsequently added print products to its line. Now all materials used to teach Reading Horizons are united under one publishing umbrella.
Over time, Reading Horizons has expanded its product offerings. In 2012, the company launched the Reading Horizons Discovery™ direct instruction materials and software for students in kindergarten through third grade, and in 2013, it released new editions of its materials for older learners. Committed to excellence, the company upgrades and enhances its products every few years based on feedback from experienced users in the field.
The company's new rising star is the Online Workshop, which trains pre-service teachers in effective reading instruction. The workshop has been generating strong interest because it provides strategies and tools for teaching reading that future educators may not have encountered in their teacher preparation courses.
For Reading Horizons President Tyson Smith, celebrating 30 years of helping students learn to read includes honoring the author who inspired the company's programs. "We have been blessed to have the opportunity to maintain Charlotte's legacy in helping to make a difference for students that otherwise would live a life without literacy skills. Charlotte was a very real pioneer in establishing how to best address students' needs, and we have worked very diligently to maintain the integrity of what she authored."
About Reading Horizons:
Founded in 1984, Reading Horizons provides teacher training, teacher's manuals, and interactive software that empower teachers to effectively teach beginning readers, struggling readers, and English Language Learners. By learning the core of the Reading Horizons framework (The 42 Sounds of the Alphabet, Five Phonetic Skills, and Two Decoding Skills), students have all of the skills they need to read the vast majority of words in the English language. The Reading Horizons program is currently offered in over 10,000 schools across the country. Follow Reading Horizons at http://www.readinghorizons.com.