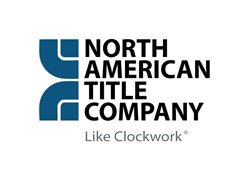 North American Title Co. is really excited to be a part of the growth in the South Hillsborough County area.
Gibsonton, Fla. (PRWEB) January 23, 2014
North American Title Co. has added a fourth office in the greater Tampa Bay area, in Gibsonton in the booming South Hillsborough County area.
"There is so much growth going on in the area, with the new hospital and Amazon distribution center as well as multiple new home communities," said Rita Abramson, branch manager, North American Title Co. "We are really excited to be a part of that growth."
According to the Greater Tampa Association of Realtors®, the area's residential real estate market had an excellent 2013, with the average sales price of $202,649 for December rising 14.3 percent from the previous December's average sales price of $177,224. Home sales also rose year-over-year from 23,531 in 2012 to 26,220, an increase of 11.4 percent.
In addition to those positive results, the National Association of Realtors® in a Nov. 8 report ranked Tampa as number three among the "top 10 markets to watch for a housing turnaround in 2014."
But with direct access to Tampa via a 15-20 minute drive on Interstate 75, the South Hillsborough area has seen an influx of residents in planned communities in Riverview, as well as once-small towns such as Ruskin and Apollo Beach. The area is catching up on retail and health care opportunities with the new Southshore Commons retail center as well as the St. Joseph's Hospital South. The new Amazon distribution center – one of two 1 million-square-foot centers in central Florida – will be in Ruskin along I-75, and will bring hundreds of full-time jobs to the area.
As manager of the new Southshore North American Title office, title industry veteran Abramson leads an experienced staff of closing professionals. The office is located at 7130 Big Bend Road, Suite 106, Gibsonton, FL 33534, telephone number (813) 677-3608.
About North American Title (NAT)
With well over 1,000 associates and a vast network of branches from coast to coast, North American Title is among the largest real estate settlement service providers in the United States. Consisting of both agent and underwriter operations, NAT has the resources and stability of a New York Stock Exchange company with over $10.3 billion in assets (fiscal quarter ending Nov. 30, 2012). North American Title's agency network operates nationally under the name North American Title Co. (NATC), and is located in 17 of the fastest-growing states: Arizona, California, Colorado, Delaware, Florida, Illinois, Indiana, Maryland, Minnesota, Nevada, New Jersey, New York, Pennsylvania, Texas, Utah, Virginia and Washington, D.C. Through our relationship with our expanding affiliate network, NATC provides real estate settlement services in all 50 states. With annual gross revenues in fiscal 2012 of approximately $200 million, NAT is among the largest independent title agencies in the United States. NAT is headquartered in Miami, Fla. To learn more, visit http://www.nat.com