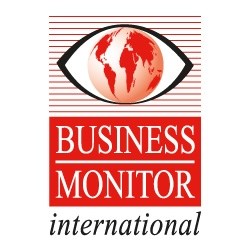 Countries which still want to join the EU will have to work extra hard to demonstrate they meet the accession criteria.
(PRWEB UK) 24 January 2014
Business Monitor International has just published a brand new Special Report assessing the prospects for the next wave of potential candidates for EU membership, and the challenges they face in achieving this goal within the next decade.
While support for the EU may be at record lows among Western European member states, the desire to achieve EU membership status for many of the trade bloc's eastern neighbours remains as strong as ever. At the same time, following Croatia's accession in July 2013, most of the 'low hanging fruit' has now been picked, with all the remaining hopefuls a long way from meeting the non-negotiable 'acquis' (conditions) required for membership. In short, countries which still want to join the EU will have to work extra hard to demonstrate they meet the accession criteria.
Business Monitor's new report draws on their extensive knowledge and experience of the factors impacting EU expansion, combined with in-depth country-level analysis to assess which economies are best placed to become EU members within the next decade. It does this through the integration of domestic, regional and global level analysis with structural economic and political forecasts, providing a holistic picture of the challenges and opportunities for each potential EU candidate state.
Key Topics Analysed in the report include:

Assessment of which economies stand the best chance of accession in the next decade
Key obstacles to EU membership for all potential emerging European candidates
Likelihood of these countries overcoming structural obstacles to accession
Broader challenges to long-term political stability for each economy
BMI's strong track record in forecasting long-term political and economic trends makes this report of significant value to any investor seeking to capitalise on the next EU accession story.
For more information on this insightful new publication please click here.
Business Monitor is a leading, independent provider of proprietary data, analysis, ratings, rankings and forecasts covering 195 countries and 24 industry sectors. It offers a comprehensive range of products and services designed to help senior executives, analysts and researchers assess and better manage operating risks, and exploit business opportunities.