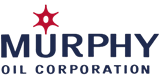 It's great to see Oil & Gas producers embrace cloud technology.
Bellville, TX (PRWEB) January 27, 2014
ProjecTools is proud to announce Murphy Oil Corporation as its newest client. The El-Dorado, Arkansas based Murphy Oil Corporation is a global oil exploration and production company with American onshore and global offshore exploration and production. Murphy is a growing worldwide producer of crude oil and natural gas in the United States, Malaysia, the UK, Republic of the Congo, among other places worldwide.
The Houston-based Murphy Exploration & Production Company will useProjecTools document management application (ProjecTools Documents) to manage design and technical documents for the development and construction of Murphy's exploration and production projects.
ProjecTools provides the software infrastructure to manage the engineering and design lifecycle with Oil & Gas-friendly workflows. Additionally, the ProjecTools application provides on-demand, cloud access to all project stakeholders (including partners, suppliers and other contractors).
ProjecTools CEO, Jerry Morgan, says, "Murphy Exploration and Production is a great partner for ProjecTools. It's great to see Oil & Gas producers embrace cloud technology to manage the EPC (Engineering, Procurement, Construction) side of business." He went on to say, "I'm looking forward to working with their talented teams for years to come and excited to have them push us [ProjecTools] to innovate."
See more about Murphy Oil Corporation.
For more information about this announcement or ProjecTools, please contact ProjecTools.