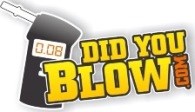 "It's win win; Bieber gets top level DWI defense and we get top level talent for our DidYouBlow.com song."
St. Louis Missouri (PRWEB) January 23, 2014
Justin Bieber Just May Be Able To Sing His Way Out of His Latest DWI Troubles (DidYouBlow.com Song)
A Local DWI law firm, DWI Center (DidYouBlow.com), is offering to handle Justin Bieber's recent DWI run-in for a song. Mike Carter of Carter Law Offices, LLC (operator of the DWI Center), is reaching out to pop star Justin Bieber before he hires the wrong lawyer. No known reports show that Bieber has retained a DWI attorney for his case. Carter will need to gain pro hoc vice status in Florida.
According to the Associated Press (Pop star Justin Bieber arrested in Miami area -- http://www.boston.com/ae/music/2014/01/23/pop-star-justin-bieber-arrested-miami-area/dh53RZSRuZvzJJhvhvpalN/story.html), Justin Bieber was arrested last night by the Miami Beach Police Department upon suspicion of DUI, resisting arrest, and expired license. The arresting officers allege that Bieber's friends had blocked off a portion of a residential street, and that Bieber was seen drag racing in a rented yellow Lamborghini down the closed off corridor. The officer's report states that Bieber smelled strongly of alcohol and had bloodshot eyes, and that Bieber resisted arrest by refusing to place his hands on the vehicle and stand still for a pat down at the officer's request. Bieber wasn't asked to submit to field sobriety tests until after he arrived at the holding facility, where officers say that he "failed to perform to standards." Bieber later agreed to submit to a breath test as well as a drug evaluation.
St. Louis DWI Attorney Mike Carter said of Bieber's situation that, "Our DWI Center (DidYouBlow.com) will be glad to handle Justin's case for a song. We have been experiencing such success defending DWI cases that we have put together the most informative DWI website in the service sector. We have also put an extremely catchy song on the radio which we would now like Mr. Bieber to sing for us. It's win win; he gets top level DWI defense and we get top level talent for our DidYouBlow.com song."
DWIs aren't just business for Carter, who was personally accused of a bad DWI himself in the past. "I was found innocent by a jury in 9 minutes, but I lived through the stress of facing a DWI charge and I know first-hand what people go through. I wanted to help."
Carter's urge to help has paid off. In the past year Carter has successfully represented many many DWI defendants -- keeping their licenses, dismissing DWI charges, reinstating licenses, reducing felonies to misdemeanors; consistently and successfully fighting bad DWI charges.
Carter says it is important to remember a few things if you are ever accused of DWI. First, you cannot avoid a suspension or revocation of your license if you do not contest it nearly immediately. Second, DWI is a highly complex area of law. If you want to have the best possible outcome in your case, you need to hire an attorney who knows all the ins and outs of DWI law and is immersed in it daily, not someone who just dabbles in it from time to time.
To get more information, check out Carter's websites at http://www.DidYouBlow.com, http://www.DwiCenter.com, or http://www.45BUCKS.com
CONTACT: Felicia DIxon/Shelly Cronin 314-895-4040 fdixon.carterlaw(at)gmail(dot)com