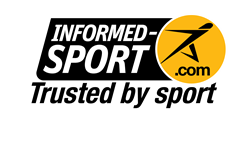 ORAL IV is proud to be certified by Informed-Sport, allowing professional athletes to use our product.
Los Gatos, Ca (PRWEB) January 24, 2014
The ORAL IV ® hydration aid product has been certified by INFORMED-SPORT, a quality assurance program for sports nutrition products, suppliers to the sports nutrition industry and supplement manufacturing facilities. The INFORMED-SPORT program provides assurance that products have been tested for substances listed on the World Anti-Doping Agency (WADA) list of banned substances, as well as lists from organizations such as the NFL, NCAA, and MLB. Products undergo rigorous testing at an ISO 17025 accredited lab to provide the highest level of assurance that they are safer for athletes to use.
The INFORMED-SPORT program is carried out by the world class sports anti-doping lab, HFL Sport Science. HFL Sport Science has been testing supplements/ingredients for banned substances since 2002 and tests over 5,000 samples each year. ORAL IV underwent a thorough certification process that evaluated the integrity of the manufacturing stages from supply of raw materials through third party manufacturing, packaging and storage. This included a full review of quality systems in place at the manufacturing facility and product testing using ISO 17025 accredited methods. An ISO 17025 accredited screen indicates that the screen has been assessed to internationally recognized standards, is robust and capable of meeting the stated detection levels on a routine basis, and that strict quality control measures are in place when every batch of samples is tested.
ORAL IV is now part of the INFORMED-SPORT Tested Product List available at http://www.informed-sport.com. The standard supplement screening test currently covers 146 substances. The range of substances included is reviewed regularly against current knowledge and intelligence, and is updated as necessary. It includes anabolic agents, narcotics, stimulants, beta-2-agonists, diuretics, etc. The INFORMED-SPORT testing specification has been developed through the analysis of more than 30,000 supplement samples over a 10-year period.
About ORAL IV
ORAL IV hydration support fluid is ideal for exercise, fitness, performance, endurance and recovery. ORAL IV is currently used in the training and competition regimens of elite athletes in MMA, football, CrossFit, distance running/triathlons, cycling and more. As an innovative hydration aid, ORAL IV assists the hydration process for individuals who train hard, work hard and are committed to peak performance. Based on a proprietary formula of crystalloid electrolytes and trace minerals, ORAL IV is intended to support an individual's existing hydration strategy prior to and during activities of exertion. ORAL IV does not by itself replenish volume of water. Along with ORAL IV, consumers should drink water as appropriate. ORAL IV does not contain any sugars, stimulants or artificial ingredients, a significant benefit for health-conscious athletes. For more information, please visit http://www.oraliv.com.