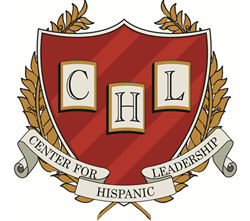 CHL's goal to awaken the full potential of Latino professionals to accelerate their advancement in the workplace is in alignment with City of Hope's goals, and we are glad to be their partner.
Los Angeles, CA (PRWEB) January 23, 2014
Today, Center for Hispanic Leadership, announced that its first workshop of 2014, Discover Your Leadership Impact and Influence, will be held at City of Hope in Duarte, California on March 17-18. Featuring the Center's flagship curriculum, CHL has trained thousands of professionals and students across the country to leverage their innate cultural characteristics as the key to leadership and career advancement.
"As City of Hope continues to strive to increase its Hispanic talent pipeline the healthcare and biomedical fields hosting CHL's culturally-relevant training for Hispanic professionals is another step in this direction," says Paul Tapia, Director, Organization Development and Learning at City of Hope, a worldwide leading research and treatment center for cancer, diabetes and other life-threatening diseases. "CHL's goal to awaken the full potential of Latino professionals to accelerate their advancement in the workplace is in alignment with City of Hope's goals, and we are glad to be their partner."
With top-notch institutions like City of Hope taking the lead on supporting culturally-relevant training for U.S. Hispanics, Hispanics can begin to win the battle between assimilation and authenticity and fully enable their true workplace performance capabilities, skill sets, and aptitude for advancement. CHL research clearly indicates Hispanics are seeking to discover their full potential in the workplace, but they are not moving up the corporate ladder and into leadership roles fast enough. At the CHL workshop, which will provide over 20-hours of in-person and pre-work instruction, participants will learn how to harness their cultural roots as a source of strength for career advancement.
"It's now time for Hispanic professionals to be discovered as leaders while elevating their performance capabilities and enabling their unique talents more rapidly," says Glenn Llopis, CHL CEO/Founder, Forbes business leadership contributing writer, and go-to-authority on Hispanics, who will lead the workshop in March. "CHL has shown through its proven cultural characteristics framework that when Hispanics fully leverage their cultural values, they ultimately become more successful because they enable the natural ways they think, act, and innovate to lead more effectively and authentically."
According to the U.S. Department of Labor, by 2018 Hispanics will comprise 18% of the labor force. With such fast growth, organizations, corporations, and universities will need to better prepare Hispanics with culturally-relevant education and training in order to increase the talent pipeline of Hispanic employees. "If companies do not encourage a cross-cultural pollination workplace with culturally-relevant training to accelerate the performance of Hispanic employees," adds Llopis, "their company's creativity, R&D, new Hispanic market expansion, and supplier diversity efforts will weaken and make them irrelevant in the fiercely competitive marketplace."
Across all industries but especially in the healthcare field, Hispanics are eager to embrace their cultural values as a means to awaken their full potential. Additionally, they are extremely interested in learning how to educate their non-Hispanic colleagues about the Hispanic culture and how it shapes the identity of Latinos. Says Rafi Rodriguez CHL Senior Consultant, "For the Hispanic professional, there is no other executive leadership workshop or conference available today that can effectively provide you with a cultural roadmap to your success like CHL does. Our program has proven to advance careers and accelerate leadership roles."
For more information about attending the workshop, please contact Annette Prieto-Llopis at APrieto(at)centerforhispanicleadership(dot)com or 949-387-2609.
CHL Two-Day Workshop Program – Los Angeles
March 17 – 18, 2014
8:30am – 5:30pm
City of Hope
Platt Center, Room #3
1500 East Duarte Road
Duarte, CA 91010
Cost: $2,500 per participant (corporate sponsorship available)
Workshop Materials Include: books, self-evaluation, and assessments
Attire: Business Casual
Breakfast, snacks, and lunch will be served.
Enrollment is open through March 7, 2014.
About Center for Hispanic Leadership Corporate
CHL is a nationally recognized thought-leadership, human capital, and business strategy consulting firm whose product and service offerings for Fortune 500 and 1000 clients as well as entrepreneurs include leadership and talent development, cultural competency, career advancement, marketing to Hispanic consumers, business strategy and modeling, and workplace culture transformation.
CHL's extensive library of culturally-relevant content includes published books, ebooks, whitepapers, blogs, etc. that has been featured on hundreds of trade publications, online magazines and nationally syndicated television and radio shows. CHL clients represent best-in-class organizations across multiple industries. For more information, please visit http://www.CenterforHispanicLeadership.com.