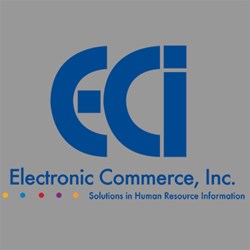 The Empower Onboarding Solution can make HR a more efficient department. A well-designed onboarding program strengthens a company's brand and increases job satisfaction while reducing costs. - Jeff Lacy, CEO
Elkhart, IN (PRWEB) January 27, 2014
Electronic Commerce, Inc. (ECI), a leader in web-based Human Capital Management (HCM) applications, is proud to announce the addition of a highly intuitive Onboarding Solution to its Empower suite of applications. The Onboarding Solution is part of the ECI® Empower Talent Acquisition bundle, which includes Empower Applicant Tracking.
The Empower Onboarding Solution decreases the time it takes for a new employee to become a fully productive, well-adjusted team member, and reduces the costs associated with manual and paper processes. Using a web-based platform, pre-hires can complete tasks electronically, including filling out new hire forms, authorizing documents and policies, enrolling in benefits and more, all before their first day on the job.
"The most important part of the hiring process begins after the hiring of a new employee," says Jeff Lacy, ECI President and CEO. "A solid onboarding solution sets new employees up for success. In fact, statistics show that 58 percent of employees are more likely to be with a company after three years if they went through a structured onboarding process. Onboarding makes new hires feel welcome and transitions them from a new to a fully immersed employee more quickly."
With the Empower Onboarding Solution, organizations can reduce costs on printed handbooks and new hire packets, as well as reduce labor expenses for managing the workflow of data entry and approval of signed documents, all while ensuring compliance with company policies and procedures. The Empower Onboarding Solution modernizes Human Resources processes by allowing managers and administrators to create and manage typical onboarding tasks via a web-based platform. They can assign tasks to those who assist new hires, track all tasks, schedule reminders and complete approvals through a single source application.
ECI is a Software as a Service (Saas) provider of fully unified, Human Capital Management (HCM) applications in the Cloud. ECI is dedicated to equipping complex enterprises and midsize organizations with the Human Resource Information System (HRIS) technology they need to leverage the HR function as a key business driver. ECI® Empower solutions include Payroll Processing and HRIS, Reporting and Business Intelligence, Self Service, Benefits Management and Enrollment, Recruitment, Onboarding, Performance Management, Learning Management, and Time and Labor Management. Founded in 1996, ECI services clients ranging from 100-10,000 employees in virtually every industry, both publicly and privately held. ECI has earned several awards, but is most proud of its high retention rate. Learn more at http://www.ecipay.com or call 800-320-9530. View our online Prezi.
For additional information, please contact:
Leanne Phillips
Director of Marketing
Electronic Commerce, Inc.
2810 Dexter Drive
Elkhart, IN 46514
574-970-4400 x 154
lphillips (at) ecipay (dot) com