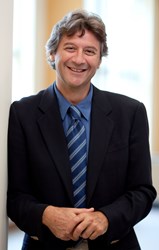 This conference is a place where you can learn solid facts about the gluten-free diet and educate you and your family about this preeminent lifestyle.
Orlando, FL (PRWEB) January 28, 2014
Gluten-Free Living magazine, the nation's largest gluten-free publication helping people live a happy, healthy, gluten-free life, is going live and coming to the Orlando area this spring. The weekend of April 5-6 will offer local residents the chance to attend the first Gluten-Free Living Conference.
Much more than just a "vendor fair" – although there will be plenty of GF goodies to taste! – this conference is a place where families can learn solid facts about the gluten-free diet and get educated about this preeminent lifestyle. Living gluten-free certainly has its challenges, but it does not have to be hard. In fact, it can even be fun. The Gluten-Free Living Conference will show you how!
People lead a gluten-free life for a variety of reasons. Celiac disease and gluten intolerance are the most common, but more and more people are finding that the diet also helps with ailments such as rheumatoid arthritis, various forms of inflammation, ADHD or for people on the Autism spectrum. This conference will show attendees how to effortlessly work the GF diet into different aspects of life, including weeknight meals, school lunches and vacation travel.
By bringing expert speakers such as world-renowned pediatric gastroenterologist Alessio Fasano, cookbook authors Jillian and Jessie Lagasse, top blogger and culinary nutritionist Amie Valpone, and Gluten-Free Living editor Amy Ratner all together in one place, this conference provides attendees with the collective knowledge of the top GF minds of today.
Parents and children are invited to enjoy a safe gluten-free meal at the Family Fun Breakfast on Sunday morning, complete with entertainment and children's activities. Various raffles and giveaways will be going on throughout the conference, with proceeds going towards Second Harvest Food Bank of Central Florida and the Center for Celiac Research at Massachusetts General Hospital in Boston, Mass.
For more information about the Gluten-Free Living Conference and to preregister visit http://www.gflconference.com.