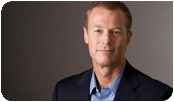 "Supply chain systems of the 'ERP era' failed to bring order to clinical areas. The problem is, it's in those areas where 80% of product dollars are expended. This must be fixed." - Mike Merwarth
Raleigh, NC (PRWEB) January 28, 2014
"Today is a new day. A new company. We are proud of our new name and what it means about us. It is a signal to the healthcare industry that we reveal answers. Answers that will help make healthcare financially strong again," stated Mike Merwarth, CEO of Aperek.
As part of their new commitment, Aperek released its first video and launched a new product, Pulse.
The experts at Aperek are dedicated to a strategy that fosters a natural, non-disruptive interaction between clinicians and supply chain experts. Pulse does this for the most expensive product category: implants. Seamlessly fitting into any clinician's workflow, Pulse allows professionals to record product usage, price implants at contract, improve accuracy, and speed up patient billing.
"The crisis in the industry we serve needs better tools. Supply chain systems of the 'ERP era' failed to bring order to clinical areas. The problem is, it's in those areas where 80% of product dollars are expended. This must be fixed," continued Merwarth.
About Aperek:
Aperek is rated #1 in Klas and mdBuyline as a healthcare supply chain solutions provider. Aperek has designed an innovative suite of solutions – Aperek Ellipse; Aperek Pulse; Aperek Supply Chain, Aperek General Ledger; Aperek Accounts Payable; Aperek Fixed Assets – to help its customers succeed. These products along with Aperek's dedicated team of consultants help empower the next generation of the supply chain. For information, please visit http://aperek.com/.