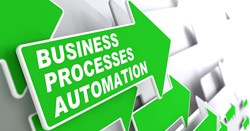 Automated business systems take a company's current workforce and maximizes it.
(PRWEB) January 24, 2014
Many businesses are bogged-down by repetitive, mindless tasks every day. That's why GetUSales has unveiled its line of automated business systems that small businesses can use to increase productivity without hiring additional staff.
Automated business systems make the most of the current workforce.
Business automation is not about replacing an entire workforce with robots. Some companies have tried that to varying degrees with mostly negative results. Instead, it's about making the most out of what's already on hand today.
For example, picture a secretary/accountant who spends a lot of their day answering mundane phone calls about lost files or meeting notes. Instead of wasting their precious time on such simple tasks, a manager could employ an automated business system to take a great amount of mindless work off their hands.
Dull and time-consuming tasks can now be handled by a very capable automated employee. With systems like Infusionsoft for GetUSales, the possibilities are endless.
Boosting Morale
As with any serious changes, introducing automated business systems to a company can generate considerable push-back at first. Fortunately, this should only be a temporary issue as the positive effects of the newest "employee" begin to take effect.
Creating an automated employee alleviates many frustrating, mind-numbing tasks that few people enjoy, enabling workers to pursue new projects or develop other aspects of their careers. In time, the automated business setup goes from a pain to a morale booster.
It's a win-win scenario!
For more information on building an automated business structure, visit http://www.GetUSales.com or call 855-834-4850.