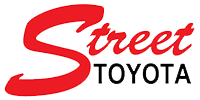 What we do for others is one of the most important things we can do in our community.
Amarillo, Texas (PRWEB) January 23, 2014
Street Toyota, located at 4500 S. Soncy in Amarillo, Texas, is hosting a blood drive in honor of young community member Carla Contreras. The blood drive will benefit the community's local blood bank, Coffee Memorial Blood Center (CMBC). It will take place at the Street Toyota showroom on Saturday, January 25, 2014 from 11 a.m. to 5 p.m. Donors must bring a Photo ID or Donor ID Card and be at least 17 years of age or 16 years of age with signed parental consent. Walk-ins are welcome, but appointments can be made by calling 806-331-8800. Each person that is eligible to donate will receive a free t-shirt. For more information on donor requirements or to download a consent form, please visit the Donor Requirements page on Coffee Memorial Blood Center's website.
The relationship between Street Toyota and the blood drive's honoree, 10-year-old Carla Contreras, originated from a unique experience this past Thanksgiving. Carla has cancer and undergoes chemotherapy treatments to fight the disease. Through her own appointments, Carla learned of another local cancer patient that was struggling to make it to his chemotherapy appointments because he and his mother did not have a mode of transportation. After learning of this, Carla made it her mission to find 16-year-old Aaron a reliable way to get to school, work and chemotherapy appointments. Through a series of events, Street Toyota helped Carla fulfill her mission and provided Aaron with a Honda Accord the day after Thanksgiving. Street Toyota also helped make two more of Carla's dreams a reality. They donated funds to an organization that Carla supports and also provided her with tickets to the Cowboys versus Packers game in December.
Carla's story is a great example of the commitment that Street Toyota has to being a positive and helpful member of the Amarillo community. Mike Good, General Manager of Street Toyota, commented on the significance of events like the upcoming blood drive, "What we do for others is one of the most important things we can do in our community. This blood drive is benefiting Carla, and hopefully many other people in our community."
The team at Street Toyota is excited to join with CMBC in honoring Carla and inviting community members to take on a different kind of resolution this New Year—one to save lives by donating blood. Because of blood drives like the one hosted by Street Toyota, CMBC is able to serve 31 healthcare facilities in the Texas and Oklahoma panhandles by providing live-saving blood products and transfusion services to patients like Carla and Aaron. According to the CMBC website, the center has helped more than half a million patients since 1949.
Street Toyota has been serving the automotive needs of Amarillo and the surrounding areas since 1982. They offer a large selection of new Toyota, Toyota Certified Used and other quality used vehicles at their state-of-the-art facility in Amarillo, Texas. Street Toyota takes pride in their mission statement "to employ the best people who offer customers the most ethical, respectful treatment in a professional and friendly workplace." For more information about Street Toyota, you can visit their website or contact them by phone at (806) 553-6616.