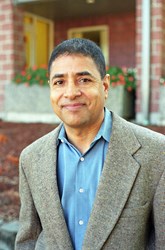 Biddeford, Maine (PRWEB) January 24, 2014
Ali Ahmida, Ph.D., Professor and Chair of the Department of Political Science, University of New England, has been invited by the United Nations to consult with its Support Mission in Libya (UNSMIL) on areas pertaining to regional and tribal politics, national dialogue and reconciliation three years after the uprising that ousted Muammar Gaddafi from power.
UNSMIL is a special political mission established in 2011 by the UN Security Council at the request of the Libyan authorities following six months of armed conflict to support the country's new transitional authorities in their post-conflict efforts; its activities are guided by the principle of national ownership. Headquartered in the Libyan capital of Tripoli, with offices in Benghazi and Sabha, UNSMIL's 205 national and international staff members provide support in political affairs, human rights, transitional justice, mine action, demobilization, development, women empowerment, public information and communication.
Ahmida will travel to Libya at the close of UNE's spring semester and again in fall 2014 to provide cultural and scholarly insight on Libyan regional and tribal politics, including identifying the main tribal groups in the country, their leadership structures, key figures, and social reach and political influence. Ahmida will lead sessions with UNSMIL members in Tripoli, Benghazi and Misrata, as well as other designated cities. He will also chair an international conference on Transitional Justice, Truth and National Reconciliation in Tripoli on May 20-22, 2014.
This is Ahmida's third UN invitation. He was one of five scholars invited to speak to the UN Security Council on Conflict Resolution in Africa on June 7, 2004, and was one of six scholars commissioned to assess the role and the performance of the United Nations Developmental Program in four Arab countries in early 2008.
Born in Libya and educated at Cairo University in Cairo, Egypt and the University of Washington in Seattle, Ahmida specializes in political theory, comparative politics and historical sociology of power, agency and anti-colonial resistance in North Africa, especially modern Libya. He has published major articles in Critique, Arab Future and International Journal of Islamic and Arabic Studies and authored or edited several books, including "Bridges Across the Sahara: Social Economic and Cultural Impact of the Trans-Sahara Trade during the 19th and 20 Centuries," in 2009. His 2005 book, "Forgotten Voices: Power and Agency in Colonial and Postcolonial Libya" (Routledge Press), was also translated and issued in Italian and most recently in 2009 in Arabic by the Center of Arab Unity Studies, Beirut.
For more information, visit http://www.une.edu.