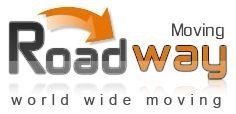 We can't wait to do it all again next year.
New York,NY (PRWEB) January 28, 2014
Roadway Moving & Storage, a New York City moving company, hosted an inaugural holiday toy drive this year for The Children's Village. After the success of this year's toy drive, the company plans to make it a yearly event.
"The community's response was overwhelming," said Jeffrey Cadwallader, spokesman for Roadway Moving & Storage. "It made me proud to be a resident of New York City."
Roadway Moving & Storage held the toy drive from December 10 till December 20. The company's trucks were parked in a new location each day for a period of three hours in order to pick up donations. The drop-off locations included spots in Brooklyn, Long Island and Manhattan and were advertised daily on the company's social media pages.
"We can't wait to do it all again next year," said Cadwallader.
Founded in 1851, The Children's Village is a New York City-based non-profit organization that assists struggling families within the community. The organization provides a variety of local programs, which are designed to assist citizens with becoming productive and independent members of the community.
About Roadway Moving & Storage:
Located in New York City, Roadway Moving & Storage specializes in corporate and household relocations. While the company offers long-distance and international moving services, its primary focus is on the New York City and Long Island communities.
Roadway Moving & Storage provides free in-home estimates and offers a variety of other moving services, including packing, unpacking, box delivery, crating, storage, carpentry and cleaning. For more information or to set up an appointment for a free quote, please visit http://www.roadwaymoving.com.