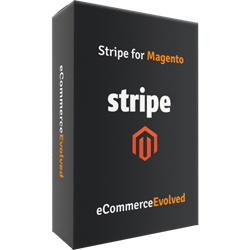 It's definitely improved our conversions and that's what counts.
Portsmouth, Hampshire (PRWEB UK) 28 January 2014
Software company Radweb has recently created an extension for the popular open source Magento Commerce framework. The extension allows online shops to use the new streamlined credit card payment service from Stripe, which launched just a few months ago in the UK.
Radweb developed the extension to eliminate unnecessarily long set-up processes and confusing compliance. Everyone's time is precious and customers will actively abandon an online shopping basket if the checkout is complicated - the extension improves the time taken to enter card details using an automatic card selector.
Radweb's new Stripe plugin for Magento makes a website Payment Card Industry (PCI) compliant from day one – meaning whatever size the online business is, it can get trading safely and quickly with the service.
James Taylor, owner of Radweb said "We've been using Stripe since its launch and have received some amazing feedback from customers. My favourite part is that there's no timely and confusing redirection to a third party – you just put in your details and it's all done. It's definitely improved our conversions and that's what counts."
Stripe for Magento allows any business owner with a website on the Magento platform to be able to easily launch into selling online. Signing up is simple and the system has a straightforward flat low rate fee of 2.4% + 20p per transaction, which can be negotiated based on volume.
Stripe even has it's own chat-room containing a dedicated team that are ready to answer any customer queries should they arise.
Notes to editors:
http://www.radweb.co.uk
http://www.magento.com
http://www.stripe.com/gb
For further information please contact Steve Rad:
03333 444 505
steve(at)radweb(dot)co(dot)uk
Portsmouth, UK Office:
+44 (0)33 33 444 505
12 Acorn Business Centre,
Northarbour Road,
Portsmouth,
PO6 3TH
About Stripe

No merchant accountor gateway needed.
With Stripe.js you can make your own payment forms and still avoid PCI requirements.
Has an interface that stays in the background and doesn't interfere with the brand or product.
Reasonable rates.
No extra fees (setup, monthly, storage, etc.)
Awesome customer service, complete with a chatroom full of Stripe team members.
Can increase conversions — Some customers get confused when PayPal-esque pages pop up asking for credit card info.
Quick setup — Sellers don't have to call anyone, contact their bank, fill out seemingly endless forms, and money can be deposited into any bank.
Allows subscriptions, card storage, and more.
Easy testing — If you want to test your application before making it live, you simply hit the "test" button. In comparison, PayPal makes you set up a sandbox account and log in and out of different vendor and seller accounts.
Clean dashboard — Developers and merchants can use the dashboard to track payments, coupons, and more.