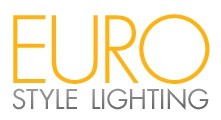 These new contributors are lighthearted in their approach to design and truly sophisticated in their eye for it.
Los Angeles, California (PRWEB) January 30, 2014
Modern lighting and decor retail web site EuroStyleLighting.com announces that Brittany Jepsen and Mandy Kellogg Rye will join the current roster of contributors to its Euro Style Home Blog. This addition represents the ongoing commitment of the California-based modern lighting e-tailer to offering consumers both a broad selection of on-trend modern lighting designs and an informative and inspirational resource for how to incorporate them into the home.
Both Jepsen and Kellogg Rye have a knack for identifying and bringing new design trends to readers, as evidenced by their individual web sites. "We're excited to partner with Brittany and Mandy. Their work embodies the fundamentals of the Euro Style Lighting brand: namely an emphasis on modern and contemporary design and the creative lifestyle that inspires it," says Euro Style Home Blog Design Expert and Contributor Cori Magee. "They are lighthearted in their approach to design, yet truly sophisticated in their eye for it."
Utah-based designer, stylist and blogger Brittany Jepsen infuses the Euro Style Home Blog with a fresh perspective and can-do attitude. About becoming a contributor, Jepsen explains, "I couldn't be more honored to be on the same roster as a number of designers whose work I admire. I'm glad to see a company working directly with influencers in promoting good design." An emphasis on good design is, in fact, what defines Jepsen's high-style approach to crafting and styling on her blog The House That Lars Built. "What initially drew me to Euro Style Lighting was not only the fantastic selection of lighting but the other products of the company—I was a fan even before I was asked to join the team!"
Mandy Kellogg Rye is the Atlanta-based founder of the lifestyle blog and boutique, Waiting On Martha. "Being an interior stylist, I'm constantly sourcing the best and newest pieces for projects and clients I'm working with, and Euro Style Lighting is always a must shop site," explains Kellogg Rye. "From designers like Jonathan Adler to Mary McDonald, I always find that special piece that resonates with me." An influencer with a track record of bringing good taste to her readers, Kellogg Rye explains how her collaboration with Euro Style Lighting expands that mission, "I look forward to talking about interior design trends happening now and how to incorporate those trends into your home in an easy and non-intimidating way."
Brittany Jepsen and Mandy Kellogg Rye join a noteworthy roster of current blog contributors from across the nation that includes: Kelly Beall (Oklahoma City), Justina Blakeney (Los Angeles), Caitlin Flemming (San Francisco), Kirsten Grove (Boise), Cori Magee (Los Angeles), Liz Stanley (San Francisco) and Brent Turner (Los Angeles).
For modern design advice and trends and inspiration, readers can look to the Euro Style Home Blog for new articles every Monday through Friday, all year long. Explains Magee, "there are many facets of good design, and Brittany and Mandy broaden the perspectives we cover. From building and decorating their dream home to keeping abreast of the latest furnishing and lighting trends, this is a place for readers to discover what truly inspires them."
About Euro Style Lighting
Los Angeles based Euro Style Lighting is an online retailer specializing in contemporary lighting fixtures and lamps for the home. The company also offers furniture and home decor, ranging from today's newest designs to ultramodern style. The Euro Style Lighting buying team sources fashion-forward designs from across the globe to offer customers a collection of competitively priced products that emphasize aesthetic value, quality and – with a growing selection of LED and fluorescent lights – energy efficiency. Featured designers include Karim Rashid, Holtkoetter, Robert Sonneman, Jonathan Adler and more. More at EuroStyleLighting.com.