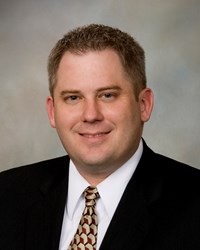 DEKALB, Illinois (PRWEB) January 25, 2014
KishHealth System's Chief Information Officer and Vice President of Revenue Cycle Heath Bell, was named to the 2014 Becker Hospital Review's "100 Hospital and Health System CIOs to Know" list. Bell's inclusion on the list is based on his ability to leverage existing and new technology to further the mission of KishHealth System, while enriching patient care. KishHealth System, a community-run health system based in DeKalb, Ill., provides healthcare services to the greater DeKalb County area in northern Illinois.
"I'm grateful and honored to be part of Becker's list." said Heath Bell. "Like others on the list, I have a passion for the use of technology in the healthcare field. I am committed to implementing technology solutions for the health system that benefits our patients, staff, and physicians with the goal of increasing quality and reducing errors, which results in better care for everyone."
Bell has been with KishHealth System since 2006. Prior to that, he led healthcare technology departments in Iowa and Georgia. He is an active member of both the Health Information Management Systems Society (HIMSS) and the College of Health Information Management (CHIME), both of which are dedicated to the expanded use of technology in the healthcare setting. During his tenure at KishHealth System, the health system has twice been named to Hospitals & Health Networks' "Most Wired Hospital and Health Systems." Bell resides in Sycamore with his wife, Meredith, and their two children.
The full list can be found online at: http://www.beckershospitalreview.com/lists/100-hospital-and-health-system-cios-to-know-2014.html.