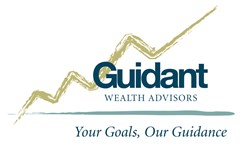 I am pleased to accept the Women's Choice Award that acknowledges my responsiveness in providing women with a trusted sounding board.
Palatine, IL (PRWEB) January 28, 2014
Frank T. Patzke, CFP®, President of Guidant Wealth Advisors, recently received the Women's Choice Award® for Financial Advisors based on rigorous research, 17 objective criteria including a client survey to obtain feedback regarding service and practices.
Women currently control 51 percent of all wealth in the United States, and, according to the Federal Reserve, this number is projected to reach 66% by 2020.* The Women's Choice Award is the only recognition program for well-qualified advisors who are committed to the women's market and serving their female clients. Achieving this award reaffirms the commitment Guidant Wealth Advisors has to extraordinary service in addressing the financial needs of women and their families.
Frank T. Patzke, CFP® is the President at Guidant Wealth Advisors, a Registered Investment Advisory firm. Based in Palatine, Illinois and serving the surrounding communities including: Arlington Heights, Barrington, Northbrook and a nationwide client list, the wealth management firm is comprised of nine individuals and serves over 250 clients.
"I am pleased to accept the Women's Choice Award that acknowledges my responsiveness in providing women with a trusted sounding board," said Patzke. "I have always enjoyed assisting clients in pursuing their financial goals and appreciate each and every one of them."
About Guidant Wealth Advisors
Your Goals, Our Guidance
Guidant Wealth Advisors offers responsive, knowledgeable and unbiased guidance to assist clients in pursuing their financial goals.
Guidant's expertise is in more than wealth management and investment asset allocation. Guidant Wealth Advisors provides comprehensive fee-based financial planning and specializes in retirement strategies and inheritance management.
Guidant Wealth Advisors is sensitive to each client's unique financial needs and specializes in wealth management for individuals and families with assets of one million to ten million.
Since opening its doors to Chicago's northwest suburbs in 1993, Guidant has served as vigilant guides assisting clients to make sound financial decisions. For further information about Guidant Wealth Advisors, please visit http://www.guidantwealth.com.
About Women's Choice Award
The Women's Choice Award Financial Advisor Program is based on 17 objective criteria associated with providing quality service to women clients such as credentials, experience and a favorable regulatory history, among other factors. Financial advisors do not pay a fee to be considered or placed on the final list of Women's Choice Award® Financial Advisors, though they may have paid a basic program fee to cover the cost of comprehensive review and client survey. WomenCertified®, home to the Women's Choice Awards, awards businesses, brands and services based on high recommendation ratings by female consumers. WomenCertified represents the collective voice of women so they can help each other identify businesses that deserve their loyalty and referrals.
About WIFE.org
The Women's Institute for Financial Education (WIFE.org) is the oldest non-profit organization dedicated to providing financial education to women in their quest for financial independence. It was founded in 1988 by wealth management experts and KPBS Heroes Candace Bahr and Ginita Wall, who have a lifelong mission of helping women connect with resources that help them prosper and grow financially.
*http://www.forbes.com/sites/sashagalbraith/2011/03/18/financial-services-the-industry-women-love-to-hate/
Securities offered through LPL Financial, Member FINRA / SIPC.
Investment advice offered through Guidant Wealth Advisors, a registered investment advisor and separate entity from LPL Financial.