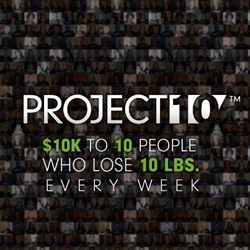 "Being authentic is the best way to convey the challenge," Reynolds said, when talking about himself and about Ridgeway's success. "That is how I am able to help so many people."
Lincoln, Ne (PRWEB) February 04, 2014
Neil Haley, The Total Tutor co-host of the Beachlifestyle Radio show, and GJ Reynolds interviewed Nate Ridgeway to find out the Do's and Don'ts in entrepreneurship and how he shares the VI 90 Day Challenge.
Ridgeway is 2-Star Ambassador from Visalus and former musician. Ridgeway is an avid long distance runner, who wants to transform people's lives. He has been able to help many people lose weight and become successful entrepreneurs.
In the interview, Ridgeway shared that this is different for him being an entrepreneur. He was a musician and was not used to selling anything. He started out by trying to be someone else that was not congruent. He was not being authentic. Ridgeway finally figured out that he had to be himself.
"Being authentic is the best way to convey the challenge," Reynolds said, when talking about himself and about Ridgeway's success. "That is how I am able to help so many people."
Reynolds tries to connect with possible customers by relating to their interests. For example, he tries to connect with people who likes his favorite teams.
Ridgeway thought being professional in his business was dressing certain way, carrying a briefcase, and talking certain way. But he changed the way he conducted himself, which means working business hours, keeping appointments, treating people honor respect, standing by your word and giving your best shot.
Ridgeway explained that he loves promoting the 90-Day Challenge from Visalus because he is not selling something. He is challenging people to lose weight and get in shape.
"I see this as my purpose in life, which is to help others, and Visalus is perfect platform to do it." Ridgeway said.
Ridgeway talks extensively about the life experiences he had when promoting the challenge and how others can promote the challenge on the show.
You can find more information on GJ Reynolds click here. You can listen to the radio interview.