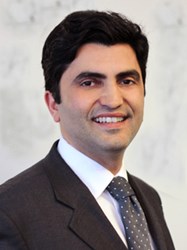 It's fantastic to see a young athlete overcome obstacles and keep pursuing her goals.
Beverly Hills, CA (PRWEB) February 04, 2014
Dr. Babak Azizzadeh, Director of the Facial Paralysis Institute in Beverly Hills, today commented on Brianne Tutt's selection for the 2014 Winter Olympic Games after she suffered multiple injuries and a case of Bell's palsy during a training accident in December 2012. The Canadian speed skater will represent Canada in the women's 1,500-meter race on Feb. 16.
"It's fantastic to see a young athlete overcome obstacles and keep pursuing her goals," Dr. Azizzadeh said. "Patients who have Bell's palsy completely recover with no noticeable deformities or issues in about 85% percent of cases. 10-15% of individuals may develop moderate to severe facial weakness and synkinesis. If the patient lacks any facial movement after three months, he or she should be evaluated by a facial paralysis expert to make sure that a benign or malignant tumor is not involved."
Synkinesis means "simultaneous movement," and after one suffers from Bell's palsy, abnormal facial nerve regeneration may occur. The result is abnormal synchronization of facial movement where muscles, other than those intended, contract together during a particular movement pattern.
"It's important to diagnose Bell's palsy as early as possible and start treating the conditions with steroids and antiviral therapy under the supervision of a medical professional," Dr. Azizzadeh stated. "If symptoms do not resolve within 12 weeks, then a facial nerve expert should be consulted."
Botox is an effective, safe, and simple way to treat Bell's palsy, a disorder that can cause facial paralysis due to swelling of the nerves that control the muscles that control facial movement. The protein is utilized to address asymmetric facial movement. The typical effects of Bell's palsy may include weakness and uncoordinated movement of the face, and the condition can lead to temporary facial weakness or long-term facial nerve paralysis.
"Botox, neuromuscular retraining/physical therapy, and surgery have been mainstay treatments for patients with synkinesis, partial facial paralysis, and Bell's palsy for the past two decades," Dr. Azizzadeh explained. "Botox is a protein derived from botulinum toxin. It relaxes unwanted muscle movements and reduces tension in areas of the face that are hyperactive due to synkinesis. Treatment will depend on the level of facial paralysis and synkinesis, as well as a patient's specific desires."
Selective neurolysis is the most cutting-edge surgical treatment. During selective neurolysis, Dr. Azizzadeh releases the platysma muscle and decreases nerve activity in the nerves that counteract the smile mechanism so that the mouth can once again turn upward, restoring the patient's ability to smile. Dr. Azizzadeh is always ready to implement the best procedure based on your individual circumstances and degree of facial paralysis.
Since his extensive and prestigious training at Harvard Medical School, Dr. Azizzadeh has helped hundreds of people with varying degrees of facial paralysis. Dr. Azizzadeh is the director of the Facial Paralysis Institute and one of the leading figures in the field of Facial Nerve Paralysis. Dr. Azizzadeh has been recognized for his work on several occasions, and has appeared on the Oprah Winfrey Show and countless other media outlets.
Dr. Azizzadeh is trained in Facial Plastic & Reconstructive Surgery, as well as Head & Neck Surgery, giving him a distinctive insight into facial nerve function and facial aesthetics. Dr. Azizzadeh also has extensive training in microsurgical facial reconstruction, which is often required for the treatment of people who are born with facial paralysis.
For more information, contact the Facial Paralysis Institute at (310) 657-2203.