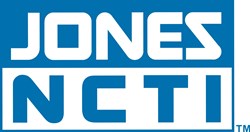 Centennial, Colorado (PRWEB) January 24, 2014
Jones/NCTI's Master Technician award is an industry-recognized means of identifying a select group of technicians and engineers. To be qualified as a Master Technician, industry professionals must successfully complete a defined set of courses related to specific broadband operations.
Of the five Master Technician Certificates offered, the following four now require recertification: Master Technician, Master Technician-Customer Premises, Master Technician-HFC Networks and Senior Master Technician. Anyone who chooses not to recertify will not lose their status however they will not be considered "current".
Rapid Changes and Updates to Technology:
Today more than ever, technology is progressing at a rapid-fire pace, as a result, certifications earned even two years ago risk becoming obsolete sooner than most anticipate.
"In order to maintain the relevance, integrity and credibility of our certification programs, it is absolutely necessary for us to encourage technicians to recertify," said Vincent DiBiase, President of Jones/NCTI. "It is critical that we preserve our reputation as the industry leader by ensuring our Master and Senior Master Technicians are truly the best of the best. The only way to accomplish this is to keep them at the forefront of our ever-evolving technical landscape by delivering updated and new content and then testing on it."
Three Ways to Recertify:
Recertification is recommended every three years. Technicians have three options to meet this obligation. Option one allows technicians to take an assessment exam resulting in a passing grade of 80% or better. The second option is successful completion of any two Jones/NCTI courses. Finally, the third option is successful completion of one Jones/NCTI course and proof of one certification earned from the Society of Cable Telecommunications Engineers (SCTE). Technicians are encouraged to contact Jones/NCTI for detailed information on these options.
New Delivery Method Aids in the Recertification Process:
In October, 2013, the Jones/NCTI Pocket Library was introduced into the marketplace. This cloud-based learning and library services platform enables students to learn anywhere, anytime, and on any device in the context of their personal and corporate education and career goals. With each of the three recertification options, technicians will gain access to the library for a specific time period associated with that particular option.
Technicians can quickly access relevant information that is continuously updated in their own personalized resource center. Whether out in the field, at home or at work, the library will provide fast retrieval of reference material helpful to the task at hand.
"This recertification program aligns us with other certificate programs both in and out of cable industry," added Mr. DiBiase. "We cannot stress enough the importance of lifelong learning. Recertification also ensures that our technicians are armed with the best education to effectively complete their job and exude confidence."
About Jones/NCTI:
Jones/NCTI, Inc. is a leading provider of technical training, consulting services and education in the cable and broadband industry. Founded in 1968, Jones/NCTI has provided training to more than 400,000 broadband professionals. Jones/NCTI provides both companies and individuals with information tools, customized blends of paper-based and online training courses that mirror industry trends, assessments of workforce competencies, a broadband-specific college degree program and pre-employment skills testing development.