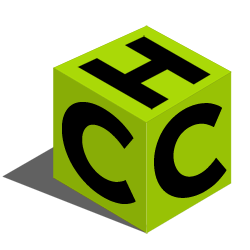 ...we put our money where our mouth is when it comes to investing in social marketing.
(PRWEB) January 24, 2014
The site, Compare Hotel Costs, is home to a real time hotel price comparison engine that pulls current prices for online hotel bookings from major hotel booking engines into one page where consumers can select the best deal. The new website aims to target travellers attending larger international events throughout the world.
Social Traffic, Inc. has been building expertise in global tourism through providing social infused reputation marketing services to hotel owners. They intend to gain traction in the competitive online booking space through a superior understanding of social infused, reputation marketing.
"As we've outlined in previous communications, Social Traffic, Inc's best days are still ahead, but a change in course regarding transferring our social media marketing expertise into the sophisticated world of hotel bookings online is not as big a shift as it may appear," Ford said.
"We've established CompareHotelCosts.com as a working example to tourism and leisure industry operators, that Social Traffic, Inc. apply the same social infused reputation marketing strategies we sell as a service to in-house projects. In other words, we put our money where our mouth is when it comes to investing in social marketing."
Social Traffic, Inc. is a social marketing agency founded in 2007 offering tourism and leisure businesses help in establishing proven, social infused reputation marketing systems for dramatic and sustainable growth.
Founder Simon U. Ford has authored multiple social marketing related books, including "Social Traffic –– Marketing in our New Mediascape," quoted by some readers at the time of its launch 6 years ago as the best book on social marketing ever written.
In 2007, Simon was highlighted for dominating a Google product launch in search results: "using social signals Simon outranked Google's own pages, holding positions #1 and #2 (for 9 months) in YouTube search results for Google's own product (Google Friend Connect)." Seven Google developer videos ranked behind Simon's in positions #3 through #10 – a rare accomplishment.
You can read the full post at Social Traffic's site here.