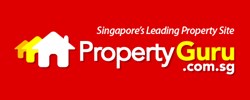 The PropertyGuru Market Outlook 2014 eBook is our definitive digital guide to empower property seekers to make better informed property decisions.
Singapore (PRWEB) January 24, 2014
PropertyGuru, Singapore's #1 online property portal is pleased to announce the launch of the PropertyGuru Market Outlook 2014 eBook. First in Singapore, the eBook is available for free and can be viewed exclusively at PropertyGuru.com.sg/propertyoutlook2014.
Mentioned Steve Melhuish, Co-Founder and Chief Executive Officer of PropertyGuru: "The PropertyGuru Market Outlook 2014 eBook is our definitive digital guide to empower property seekers to make better informed property decisions."
"It is a culmination of our unique leadership position in property listings and information services, an expansive real estate agent network and enriched stakeholder partnerships with developers and consumers to provide insightful perspectives that draw on past trends to predict demand and price behaviour for 2014," he said.
Leveraging on government data and industry expert opinions, the eBook aims to provide a complete and comprehensive market view for the reader. Topical themes include changing property sentiment and the effect of cooling measures on transaction volumes in 2013.
Moving forward into 2014, the eBook incorporates the Company's forecast on what to expect in the property market. In a nutshell, PropertyGuru expects 2014 to be quieter as compared to 2013 - with the HDB resale and condo markets experiencing further declines in transaction volumes in the first half of 2014 before reaching a plateau. In correlation to this trend, prices are expected to slide by 8-11 percent (HDB resale) and 6-8 percent (private property).
Other compelling insights from the eBook by consumer segment include:

First-Time Home Buyers:. The new supply of 24,000 HDB units in 2014 will provide first time buyers with more choices, better bargaining position – and relief on price rises. This will be a welcome relief after the highly competitive environment of 2012 and 2013. Housing availability will be further improved with projected decline in BTO applications and Singaporean population numbers.
Upgraders: New restrictions on the capacity to borrow under the new cooling measures will reduce the ability of upgraders to gain the funds to move to condos. Most will be expected to adopt a wait-and-see approach as the market continues to soften.
Investors: High-net worth individuals will remain cautious investors owing to the TDSR and ABSD restrictions and restrictions on what properties can be rented and purchased. The cooling measures will definitely affect the investment market in 2014. This will in turn be reflected in lower prices – reducing the attraction of the investment segment in 2014
EDITOR'S NOTES
About Us
PropertyGuru is Asia's leading online property portal group, used by almost 11 million property buyers, viewing over 89 million property pages and generating over 350,000 enquiries for real estate developer and agent advertisers – every month.
Headquartered in Singapore, PropertyGuru was founded in 2006 by two entrepreneurs with a vision to simplify the property search process and help buyers, sellers and investors make better property decisions faster. Taking advantage of Asia's growing affluence, property demand and online explosion, the company received its first VC investment funding in 2008 and secured approximately $60m investment in 2012 from Deutsche Telekom, South East Asia's largest digital investment to date.
The award winning company focuses heavily on innovation. Over the last three years, the Company has developed and launched 16 mobile applications in four countries and three languages, which have received over a million downloads – almost 50 per cent of its users in Singapore now originate from a mobile device.
PropertyGuru was also the first to integrate its website with social media, first to launch Singapore's only dedicated property newspaper – with over 100,000 copies circulated island-wide every month – and it has also developed a property events platform, with approximately 30 shows held annually across four countries, addressing 30,000 potential property buyers on the ground.
STEVE MELHUISH, Co-Founder and Chief Executive Officer, PROPERTYGURU-
Steve is an award-winning entrepreneur. In the last two decades, Steve built profitable companies throughout Asia and Europe. In 2006 along with his partner Jani Rautiainen, founded PropertyGuru. Under the auspice of this newly established brand, PropertyGuru provided a one-stop online shop for the listing and sale of residential and commercial properties to individual and institutional buyers and investors.
Prior to Steve's current role, he held executive positions in various venture capital firms including Skype, AOL, Virgin Media, Vodafone, Extreme Media, iPass and Ariadne Capital. Steve's expertise in leading global teams resulted in a US$500 million turnover for a business unit for Cable & Wireless. In 2007, Steve was awarded the Spirit of Enterprise Award in recognition of his contributions to entrepreneurship in Singapore. Steve is a non-executive director for two other firms, an angel investor and member of the Business Angels Network South East Asia.