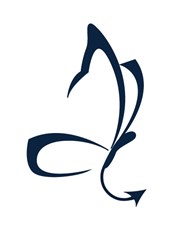 Toronto, ON (PRWEB) January 25, 2014
Hollie Blue is proud to launch its beta network dedicated to helping people to escape their comfort zones by making healthy, playful, and sensual suggestions. Hollie Blue beta marks the first of many tools and apps that will become available as the network develops.
Jake Pedler, C.E.O./Co-founder explains, "Years of immersing ourselves in various lifestyles helped create the idea for Hollie Blue but this beta phase will bring the idea to life. Memberships are open during the beta period as the initial members will be shaping the various healthy, playful, sensual groups that future members will love to explore."
Chad Pearson, C.O.O./Co-Founder adds, "Most social networks and apps learn user preferences so they can provide content that each user likes. We feel this can inhibit a person's life experiences. Hollie Blue learns user preferences and creates personal 'Comfort Zones' just like others networks, except it ALSO creates a 'Blue Zone' which exposes users to content outside their comfort zones. Suggesting new experiences help people get the most out of health and romantic wellness."
During the beta phase, Hollie Blue will also be hosting events for members in various lifestyles while launching a playful, sexy line of men's and women's apparel to help the network evolve. Anyone interested in living a healthy, playful, sexy life can learn more by visiting Hollie Blue.
PRESS CONTACT INFORMATION
Chad Pearson
COO/Co-Founder, Hollie Blue Inc.
Dir: (416) 574-1677
chad(at)hollieblue(dot)com
About HollieBlue.com
HollieBlue.com is a niche network dedicated to health, romance, and sensuality. It utilizes common social tools in an uncommon way that entices people to escape their comfort zones through healthy, playful, sexy suggestions.