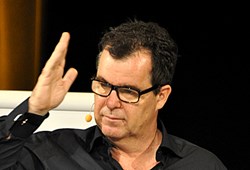 At the end of the day, what determines the "Property Boom" is how you can make your investment properties put money into your pocket,"
(PRWEB) January 24, 2014
Your Investment Property Magazine's 2014 January Market Report revealed that many experts are convinced that Sydney property prices will continue to grow over 2014, but the only thing in dispute is the duration and to what extent.
Andrew Wilson from Australian Property Monitors predicts that prices of real estate NSW will become more subdued by June; while RP Data analyst Cameron Kusher claims that strong market growth will "peter out" after a short period of strong growth.
"People should realize that the property market will always fluctuate, that's why it's irrelevant to determine when it will fall or when it rise again," explained Mr. Otton in his latest interview for Ready, Set, Boom.
"Home buyers and property investors should instead focus on how they can enter the property market wisely without burning through their savings, and apply strategies that can help them generate cash flow regardless of market conditions" he added.
In a recent interview, Rick Otton invited everyone to join him in the 3rd leg of his nationwide tour at Brighton Le Sands on 15 February 2014, so they could learn about how creative strategies can help them generate cash flow from any real estate in Australia at any market condition.
"There are so many ways to make a profit with houses in a rising, flat or down market without spending a lot of cash. You just need to think creatively on how to apply these solutions," according to Mr. Otton.
"At the end of the day, what determines the "Property Boom" is how you can make your investment properties put money into your pocket," he added.
Log on now to http://readysetboom.com.au/ to register for your free ticket to Rick Otton's Brighton Le Sands on 15 February 2014.
About Rick Otton
For over 23 years property millionaire Rick Otton has built an impressive real estate portfolio using innovative strategies that he has developed – strategies in which transactions are made without the need for traditional bank-type loans.
He constantly refines his techniques as he buys and sells properties through his We Buy Houses business which operates in Australia, New Zealand and the UK.
A gifted speaker and educator, Mr Otton conducts regular one-day free seminars across Australia, which build on the the concepts he shares in his 2012 book 'How To Buy A House For A Dollar', voted by Money Magazine and Dymocks Book stores as one of the Top 10 Most Popular Finance Titles for 2013.
He regularly records and publishes iTunes podcasts via his channel Creative Real Estate.
His innovative low-risk, high-reward approach to Australian real estate investing has been featured in a variety of television programs and magazines, including Today Tonight, Hot Property and Australian Property Investor.
To register for one of Mr Otton's free Australian one day seminars visit ReadySetBoom.com.au or phone, in Australia, 1300 888 450.