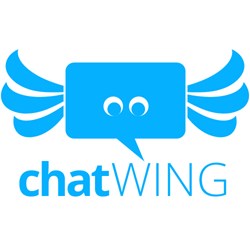 Dallas, TX (PRWEB) February 04, 2014
Chatwing Company is riding the tide of social networking by increasing the viability of Facebook marketing efforts by up to 120%. The main objective of this increase is to raise awareness regarding the embeddable widget and to emphasize the importance of website chat. The Facebook marketing initiative was enhanced through four key steps.

Efficient social networking. Chatwing chat software believes that anybody can do social networking, but not everyone can apply the right strategies. By committing to a functional set of strategies, Chatwing developers managed to run an effective social networking initiative. The developers reached out to various Facebook groups and pages, and they also shared insights, especially about the importance of a simple widget.
Facebook online contests. Contests were also held in several Facebook groups. Most of these Chatwing-related contests were done within the span of weeks and the rewards were given in the form of virtual coins. These coins can then be used to purchase Chatwing's repertoire of premium services.
Collaborative Twitter initiative. Facebook and Twitter are linked to each other in many ways possible. Based on various studies, Facebook marketers use Twitter to relay their updates and create straightforward subscriber groups. Chatwing developers have also used Twitter in spreading awareness about their widgets. Once the chatbox has been introduced, the developers led the visitors to the Facebook page.
The Chatwing free chat box is a progressive tool that can be used to reach certain online goals. Users who want to learn more about the wonders of the tool can visit the Chatwing website chat software.
About Chatwing.com
Chatwing.com is a company that has brought innovation to the modern chat widget. Operating for more than five years now, Chatwing and its team of developers have dozens of ideas ready to be introduced to the public. The Chatwing chat app is an easy-to-use online tool that can help web users interact with each other and can also generate continuous traffic. Chatwing will always be a "freemium" application for everyone.