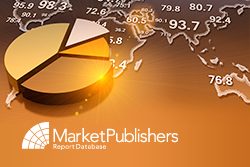 London, UK (PRWEB) January 24, 2014
In today's world of medicine, insulin pumps are being increasingly preferred to other insulin delivery options, especially for patients with Type 1 diabetes. Insulin pumps are becoming very popular in the USA and European countries; while their acceptance in the emerging markets is being heavily constrained by high costs of the devices. In case the cost of insulin pumps declines, the market is most likely to grow at an immensely fast pace, and the number of users of insulin pumps is expected to record a single-digit CAGR through to 2018.
As of 2013, the USA boasted holding the largest market share of the overall insulin pump market. In the same year, Minneapolis-based (the US) Medtronic Diabetes, controlled a major part of insulin pump market globally. The overall insulin pump market was worth more than USD 4 billion in 2013. Reimbursement plays a key role in the insulin pump sector growth in any country of the world.
New research study "Insulin Pump Market & Forecast – Worldwide Analysis" worked out by Renub Research has been recently published by Market Publishers Ltd.
Report Details:
Title: Insulin Pump Market & Forecast – Worldwide Analysis
Published: January, 2014
Pages: 215
Price: US$ 1,990.00
http://marketpublishers.com/report/medical_devices/other_medical_devices/insulin-pump-market-forecast-worldwide-analysis.html
The report provides a comprehensive overview of the worldwide insulin pump marketplace. The research report evaluates the current state of the market as well as forecasts the sector's most likely future development in the next five years (up to 2018). The study also provides careful insulin market analyses for the top 16 individual countries. It also includes an insightful discussion of the 4 leading manufacturers of insulin pumps, such as Insulet Corporation, Roche, Medtronic, and Animas Corporation (Acquired by Johnson & Johnson).
For the 16 country markets, the report provides analysis and forecast of the following: overall diabetes population; Type 1 diabetes population; Type 2 diabetes population; insulin pumps' users; insulin pump market; and reimbursement policies in all of the 16 countries.
Reasons to Buy:

The report enhances one's knowledge of the global insulin pump market by discussing the most burning market issues.
In-depth analyses of the market across the 16 individual countries assists in determining the most promising markets, as well as in planning business strategies more effectively.
Relevant data and information on the market sizing, share, key growth drivers and challenges help to clearly evaluate the current situation in the market, as well as its dynamics.
Extensive review of the top market participants facilitates in searching for prospective partners.
Detailed forecasts help to guess the market's future trending in the oncoming years.
More new research reports by the publisher can be found at Renub Research page.