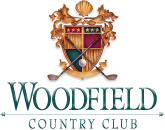 In my experience wellness initiatives like the CEO Pledge create a happier and healthier work environment, which is a win win."
Boca Raton, FL (PRWEB) January 28, 2014
Nestled in the heart of Boca Raton, Florida, Woodfield Country Club offers a little slice of heaven—a pristine 18-hole championship golf course, comprehensive fitness center and nationally recognized tennis program, exquisite menus, gorgeous walking trails, and more. With an outstanding reputation based on its commitment to excellence in the quality of services and experiences they offer, it should come as no surprise that Woodfield's staff is treated with the same care and reverence.
The affluent member-owned club considers the health and well-being of its team members to be one of its highest priorities—a sentiment that General Manager Eben Molloy took one step further by recently signing the CEO Pledge.
The CEO Pledge is part of a national campaign promoted by the National Coalition for Promoting Physical Activity (NCPPA) and Prevo Health Solutions that encourages CEO's to recognize physical activity as an important driver of employee health and business performance. In many ways Molloy has already embodied the pledge for years, as has his commitment to his loyal workforce.
"I've always been interested in and care deeply about the people I work with," said Molloy. "We promote wellness among our team members, not because it was a directive, an insurance expense issue or such. To me, it just always seemed like the right thing to do. All I can do is provide the opportunity, education and information for team members who want to live a healthier lifestyle."
Molloy's attitude is exactly why he is the perfect representative of the CEO Pledge. Studies of employee wellness programs consistently find that executive leadership is critical to employee engagement. If employees believe that creating a culture of physical activity is an executive priority, employees are more likely to be physically active and eat healthier.
It also helps that Woodfield puts its money where its mouth is, so to speak. Last year, Molloy produced an employee-wide survey to solicit team members' suggestions on how to improve the cafeteria. Response was overwhelming and helped Molloy and his wellness team create a tangible plan to completely revamp the menu and education surrounding food and nutrition. Eager groundkeepers, maintenance and kitchen crews are learning how to eat nutritiously, choose wisely, and cook healthy. Workplace meals are improving, as are energy levels, production, moral, and of course, health.
Molloy knows health doesn't end in the kitchen, and has already been implementing physical activity initiatives that exemplify CEO Pledge excellence. His staff has access to a sprawling walking trail, and the first softball team is forming just in time for the New Year. And to add some fun into physical activity, team members are given pedometers and a map of the US to see collectively how far they have walked. Not only does this encourage people to move more, but it teaches fellow team members to appreciate the hard physical work their peers in landscaping or housekeeping do on a daily basis.
What it really comes down to for Molloy is happiness. For the amount of time his staff spends at work, he feels they deserve to be happy.
"There are a lot of different things that get you there (to happiness). It's the food you put in your mouth, outlets we offer for activity, and initiatives like the CEO Pledge that are designed to get people out and together. The bottom line is that in my experience wellness creates a happier and healthier work environment, which is a win win."
Rick Ladendorf, President of Prevo Health Solutions, facilitator of the CEO Pledge in the private club industry considers Woodfield the gold standard in not only embodying the CEO Pledge mission, but in overall wellness.
"Woodfield is truly second to none when it comes to its commitment and encouragement of wellness among its team members," said Ladendorf. "The CEO Pledge is just another way for Molloy and his team to recognize the key role team members' play day in and day out. Molloy and his team is clearly already laser focused on wellness for both members and employees, and by taking the CEO Pledge, they are simply reinforcing their focus by highlighting physical fitness and proper nutrition as key drivers in health."
If you ask Molloy his wellness strategy, he'll tell you it's about consistently offering the opportunity to learn more about how to be healthy and also to be regularly physically active. He is humble in his achievements regarding staff-related wellness but the truth is he could probably write a wellness playbook that GM's nationwide would love to emulate. And as a new member of the CEO Pledge, he will certainly influence peers in the industry to follow in his footsteps—and reap the ultimate reward. A happy, healthy workforce.
About Woodfield Country Club®: Woodfield Country Club is a full-service private equity, gated country club community located in Boca Raton, Florida. Woodfield has been proudly recognized as a 5-Star Platinum Club of America since 2006 and most recently was named a Distinguished Emerald Club. With an average age of 49, Woodfield is proud to be a haven for families and Baby Boomers who value living in a family friendly community. Woodfield's impressive amenities include an 18-hole championship golf course, a nationally recognized tennis program, expansive resort-style swimming pool, comprehensive fitness center, spa/salon and an array of casual and fine dining restaurants. Woodfield's social calendar reflects a youthful vibe with an abundance of children's activities as well as contemporary events for young adults.
About Prevo Health Solutions: Prevo Health Solutions, Inc. is the club industry's premier wellness experts with expertise in workplace wellness and member retention. Our mission is to improve the overall health of the private club industry through education and sharing of best practices. Our team consists of health professionals, certified nutrition & fitness experts, workplace wellness gurus and engagement specialists. We know how to make wellness work in the workplace, particularly as it pertains to the club industry. Prevo Health Solutions works with employers of all sizes to develop and execute custom wellness strategies that maximize engagement and participation. For more information call 888-321-1804 or visit http://www.prevohealth.com.