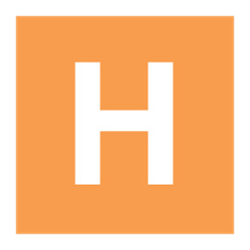 Washington, DC (PRWEB) February 10, 2014
Associations and association professionals can transform society through the power of collaboration. Dropbox for Business is a powerful tool that allows associations to focus on their mission rather than dwelling on the technology required to support the mission.
Hilltop Consultants are experts in the implementation of Dropbox for Business. They can help clients make the migration from old unreliable fileservers or complicated cloud storage systems easy and painless.
Since joining the Dropbox Partner Network, Hilltop Consultants has implemented Dropbox for Business for dozens of clients. Moving to Dropbox allows our clients to benefit from vastly increased productivity, and to modernize their network and functionality without purchasing expensive fileservers or subscribing to costly or complicated services.
In addition, associations that have moved to Dropbox for Business have experienced:

Simplified access and synchronization of documents for their teams, members, and vendors
Reduced power consumption and cost
Improved member and staff satisfaction with office technology
About Hilltop Consultants, Inc.
Hilltop Consultants, Inc. is a provider of Managed IT Services, Helpdesk Support, and Technology Consulting for Associations, Law Firms, and Professional Services Firms in the Greater Washington DC Metro Area since 2003. For more information, visit http://www.hilltopconsultants.com
About Dropbox
Dropbox simplifies the work and personal lives of millions of people by letting them bring their documents, photos, and videos anywhere and share them easily. The service has more than 200 million users and is used in over 4 million businesses, with 1 billion files saved per day. Dropbox for Business allows employees to securely share and collaborate and is used by companies like BCBG, Eventbrite, National Geographic, Rockstar Energy and Sur La Table. For more information, please visit https://www.dropbox.com/business.