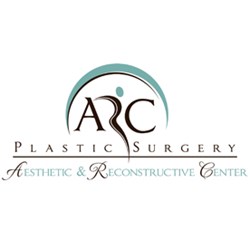 Aventura, FL (PRWEB) January 27, 2014
Cosmetic surgery Miami medical center, ARC Plastic Surgery, announces new procedure helping men and women regain their youthful appearance through blepharoplasty.
Eyes are the most revealing and captivating facial feature. In most cases, they are usually the first thing people notice when they initially meet.
Unfortunately, as a result of hereditary factors and aging, fatty tissue and loose skin can begin developing underneath eyelids; making eyes puffy and droopy.
As a result, the area surrounding eyes appear puffy and wrinkled.
A blepharoplasty procedure restores firmness around the eye area by repositioning fatty tissue and removing excess skin.
Fortunately, ARC plastic surgery's Dr. Jeremy White, is highly skilled in the art of blepharoplasty and eyelid restoration.
One short visit is all it takes to transform sagging eyes into a youthful appearance.
Upon an initial consultation, Dr. White is able to determine the level of fatty tissue and loose skin causing a patient's eyelids to swell and droop. Following the consolation, Dr. White explains to his patients how the procedure is done and approximately the amount of time required for recovery.
When wrinkled and puffy eyes are giving off a less-than-desirable appearance, the staff at ARC Plastic Surgery is ready to turn those sagging, depressed-looking eyes to their natural revealing and captivating look.
About the plastic & reconstructive surgery practice of Dr. Jeremy White:
Dr. Jeremy White is the plastic surgeon Miami specialist trained in reconstructive procedures of the entire body, as well as otolaryngology (cosmetic and reconstructive challenges in the head and neck).
With his vast experience in the surgical industry, Dr. White has treated patients all over the world, receiving numerous awards for his outstanding work. However, aside from being honored, Dr. White believes his real success comes from achieving his patient's goals, while at the same time minimizing their recovery time.
Over the years Dr. White has completed a number of successful surgical body procedures including (but not limited to): tummy tucks, arm lifts, buttocks lifts, thigh lifts, liposuction, and breast enhancements / reductions.
In addition to body enhancements, Dr. White is also the cosmetic surgery Fort Lauderdale preferred choice when handling procedures from the neck and up. Procedures such as necklifts, chin implants, eyelid surgery, and nose lifts.
When it comes to bigger facial procedures, as the most qualified facelift Miami Florida physician, Dr. White ensures patients understand the details of the procedure as well as the cost before moving forward with any type of surgery.
In addition to the details of each procedure, ARC plastic surgery Miami staff provides each patient with an initial consultation and advice regarding their reconstructive goals.
To schedule a consultation, or inquire about the different surgical procedures ARC Plastic Surgery offers, call (305) 501-2000 or visit http://www.arcplasticsurgeons.com/.