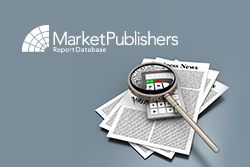 London, UK (PRWEB) January 24, 2014
Currently, the UK data centre ranks as the biggest in Europe, with more than 650,000 square metres of floor space anticipated to be available by the end of 2014. The country's data centre capacity is poised to record 22% growth during the next 5 years. Presently, the data centre pricing in the UK is regarded to be the highest among the European countries.
New raised floor space outside London is likely to be post the highest growth, with a wide spectrum of regional and campus-based data centre providers being developed along with clusters of service providers busy with the development of their own digital ecosystems. At present, data centre space outside London holds 56% of the total raised floor space in the country, comprising such new geographies witnessing data centre expansions as Leeds, Birmingham, Manchester and Slough. Between 2017 and 2018, the standard average data centre pricing in the UK is primed to grow by just 3%.
New comprehensive research study "Data Centre Pricing UK 2014 to 2019" elaborated by Tariff Consultancy Ltd (TCL) has been recently published by Market Publishers Ltd.
Report Details:
Title: Data Centre Pricing UK 2014 to 2019
Published: January, 2014
Price: US$ 2,495.00
http://marketpublishers.com/report/technologies_electronics/telecommunications/data-centre-pricing-uk-2012-report.html
The topical research study presents a unique comprehensive review of the major data centre pricing trends in the UK. It uncovers the most cutting-edge statistics on the country's data centre market, provides a thorough discussion of the prevailing trends and issues in pricing and charges; offers in-depth insights into the current landscape of the UK data centre market, and scrutinizes the main market segments (namely Carrier-Based Data Centre, Carrier Neutral or Premium Data Centre providers) in detail. In addition, the report grants access to an insightful overview of future pricing trends, and an extensive pricing forecast for the UK data centre market up to 2019.
Report Scope:

Insightful review of the data center pricing trends in the UK.
Detailed analysis of the current UK data centre market landscape including an extensive examination of the three main market segments.
Through discussion of different pricing and charges issues related to the industry.
Valuable actual statistics.
All-round key point summary.
Detailed pricing forecast for the UK data centre through 2019.
Overview of the possible future developments in the UK data centre marketplace.
More new research studies by the publisher can be found at TCL page.