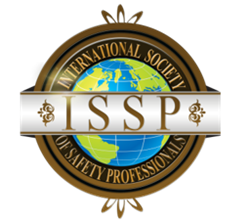 All enterprises encounter risk, says Kevin Zemetis, board member of the ISSP.
Alexandria, VA (PRWEB) January 28, 2014
To a lot of people managing risk is just "common sense." After all, we continuously look for things that can hurt us and devise ways to minimize harm, don't we? The reality though, is that when an on the job safety-related loss does occur, people are quick to point the finger at the employee closest to the loss as the culprit. Management response is often to let that employee go - fire and forget, as they say. What they may not realize is that they have just lost a valuable source of business intelligence and possibly a great employee who was only trying to get the job done, but may have been set up to fail.
As our systems become more complex, the potential for greater loss also increases, as well as the probability that organizational failures far removed from the accident scene were in play. The consensus among safety professionals today is to look deeper into the organization itself to see what conditions were present that may have set the stage for that loss to occur; and more importantly to find out what can be done about changing those conditions.
The International Society of Safety Professionals supports the position that organizational failures are increasingly playing a greater role in accidental loss in the workplace today. The ISSP also believes that indicators of organizational conditions can and must be collected, trended, and analyzed to avert loss at the execution end of operations long before it leads to catastrophic loss. The source of those indicators comes from an effective risk management system.
"All enterprises encounter risk," says Kevin Zemetis, board member of the ISSP and president of Strategic Results Center. "However, failures in some operations can have devastating effects on a broad set of stakeholders. Incidents such as the Deep Horizon oil platform catastrophe point to the existence of hidden organizational deficiencies far removed from the actual platform itself. The consequences of that incident were, and continue to be, far reaching. The incident has had a tremendously adverse effect on those families that lost loved ones, as well as BP, the marine environment and the economy of the people who made a living along the Gulf coast. Those effects will not soon disappear."
As part of their initiative to bring greater collaboration and multidisciplinary safety risk management training to safety professional worldwide, the society is offering highly experiential training events designed for all high-risk operations, including those in the transportation, oil and gas, construction, mining, and public safety sectors. These courses will delve into systemic issues, and take participants beyond a " just common sense" approach to managing risk only at the execution end. They will help safety professionals uncover those deep-seated deficiencies to hopefully predict and avert the next potentially catastrophic loss.
For more information on this and other ISSP Professional Development Opportunities, visit the ISSP at http://www.isspros.org.