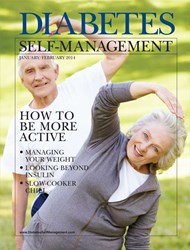 Madavor Media, LLC a specialty media company serving consumers with unique niche content, announced today that it has acquired R.A. Rapaport Publishing, Inc
Boston, MA (PRWEB) January 27, 2014
Madavor Media, LLC a specialty media company serving consumers with unique niche content, announced today that it has acquired R.A. Rapaport Publishing, Inc., a New York publishing company focusing on health information for chronic conditions, specifically in the areas of diabetes and arthritis. Rapaport's primary publications include:

Diabetes Self-Management®, which includes a bimonthly magazine available in print and digital editions, a highly trafficked website, a weekly e-mail newsletter, active social media groups, and a number of books.
Arthritis Self-Management®, a bimonthly magazine with an accompanying website, e-mail newsletter, and social media groups.
Practical Diabetology®, a quarterly journal for health-care providers who care for diabetes patients.
All three publications and their associated digital components have strong, established subscriber bases, significant reader engagement with online content, and steadily growing social media reach. The health media industry has also recognized Diabetes Self-Management® and Arthritis Self-Management® with a steady accumulation of National Health Information Awards: 372 in 15 years for Diabetes Self-Management®, and 182 in 11 years for Arthritis Self-Management®.
Susan Fitzgerald, Vice President and Group Publisher of Madavor, said that Rapaport's reputation for accuracy, integrity, and high-quality editorial made it a good fit for Madavor's approach to publishing and content marketing. "We are thrilled to acquire such a well-established group of trusted brands, which will be an excellent fit with Madavor's focus on top quality information and trusted content in niche areas," said Fitzgerald. "In particular, the Rapaport products will fit well into our growing Wellness platform, which includes Gluten Free Living®, Gluten Free Saver® and the Gluten Free Living® Conference. We particularly thank Richard Rapaport, founder and owner for the opportunity to assume stewardship of these titles, and for his leadership in the diabetes and arthritis self-care markets."
Rapaport also noted the positives associated with this acquisition. "Our three decades of consumer health publishing will continue with strength and diligence at Madavor," added the founder of Rapaport Publishing. "Readers and advertisers can maintain their confidence in these publications under new leadership."