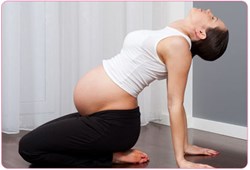 The new place gives us more flexibility to expand, the room to employ new staff and most importantly, treat more patients.
Brisbane, Queensland (PRWEB) January 29, 2014
Matthew Macbeth became a doctor after training in the U.K.
Matthew gained his doctorate after working and studying at the Royal London Hospital and London University.
He continued with his studies and training to become a Fellow of the Royal College of Australia and New Zealand Obstetrics and Gynaecology, Melbourne, Australia.
Dr. Macbeth emigrated to Australia in 1997 and started Bayside Obstetrics and Gynaecology last year.
The Brisbane obstetricians and gynaecologists specialise in Intermediate Care for patients in Brisbane and the immediate areas.
The founder of Bayside will soon be moving into larger offices in Weippin Street, Cleveland, Brisbane.
"I'm delighted to be moving after just a short time. We've all worked really hard and have now out grown our previous office. The new place will give us more flexibility to expand, the room to employ new staff and most importantly, treat more patients," said Matt.
The Brisbane gynaecologists have recently employed the services of a top local physiotherapist and expert dietician to assist with Bayside's holistic approach to antenatal and postnatal care.
Dr Macbeth first witnessed the collaborative care model whilst practising in Britain and is keen to introduce it to Australia.
"I've always had the intention of re-creating the collaborative care model and making it available in a private practice. What I experienced back in the U.K. and the feedback from the patients convinced me that it could work here in Australia," said Dr. Macbeth.
"Instead of just visiting your obstetrician for obstetric care, patients can now call upon the services of a midwife, dietician and physio. All of this advice is now available in the one place and each service complements each other perfectly. This combination of advice and treatments will help make pregnancy and birth much more comfortable," advised Matt.
"Of the utmost importance is our home visit midwifery service, which will ensure that mothers have breastfeeding advice and ongoing care for their newborn child's within the comfort of their own home as part of their pregnancy care," added Matt.
Since Dr. Macbeth introduced the innovative new model several local obstetricians are trying to adopt it.
Dr Macbeth's aim is for the area of Cleveland to be setting the agenda in obstetric care.
His plans are to make the model available state wide and eventually make it common practice throughout Australia.
In its first twelve months the practice has delivered 87 babies and is aiming to deliver 140 next year.
This figure is just below the annually recommended number of births for an obstetrician.
Dr Macbeth said, "The feedback has been really positive from both patients and GPs. I believe we are getting it right and giving our patients exactly what they want."
He added, "I want to change the way we are caring for women in private practice obstetrics. We have become victims of our own success and independence and our lack of accountability has produced care statistics with unacceptably high Caesarean section rates."
"The new practice will be an entirely new private practice structure. Two private obstetricians will be working in partnership with three private midwives," explained Matt.
When asked how will the new approach and centre benefit the patients?
He replied, "We are concentrating on the patients' health and well-being as well as all the other aspects of birth and pregnancy. Physiotherapy and Pilates exercise classes will be made available for pregnant and post natal patients. A dietician, paediatrician and psychiatrist will be around to call upon too. This will make our service and centre unique."
"All these services can be offered to private, intermediate or public patients with a bulk billing option also available," ended Dr. Macbeth.