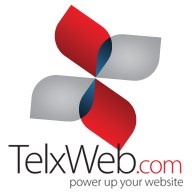 Miami, FL (PRWEB) January 28, 2014
Thousands of small companies and big corporations rely on the support of high-profile website design companies to create their website. However, once the website is live and properly functioning, a number of those same clients prefer to handle changes and updates to their site versus paying a web company to do it for them.
As a result, a well-known Miami web design company Telx Web, now offers clients Google friendly, custom made systems that allow access to their own websites to make update changes.
No more middle person required. Telx Web offers content management systems which empower clients to publish, modify, and edit material on their site. This way, information is more timely, can be placed on the site quicker, and saves businesses money.
Certain administrators are provided with access to their company site, which permits them to contribute content, based on their area of expertise.
Telx Web has years of experience working with different content systems such as Word Press, Joomia, Drupal, and PHP Website. With the different types of content management systems available, Telx web developers are able to create specialized designs which can be integrated as a theme or template for the specific type of Content Management System being used.
About Telx Web:
For over 10 years, small companies and big corporations alike have relied on Telx Web, a Miami web design company, for high-end business websites and intelligently constructed marketing strategies.
Companies of all sizes choose Telx Web for their expertise in designing the right website style which best fits each business image.
Telx Web is also Miami's premier search engine optimization (SEO) company helping businesses reach the top of the world's most popular search engines such as Google, Bing, Yahoo, and AOL.
Based on their success in helping clients increase their exposure online, Telx Web has firmly established a reputation as the Miami SEO company preferred choice in attracting more consumers to their client's websites.
As a Miami SEO expert company; Telx Web's approach to marketing has increased their client's exposure online which, in turn, raised their bottom line.
One major component which separates Telx Web from any other website SEO company is their diverse staff of multi-talented, out-of-the-box designers working in conjunction with strategic, process-oriented strategists.
Together, both types of thinkers create designs and strategies which better businesses and increase profits.
For more information on the services Telx Web provides, contact them directly by calling 1-800-7070.WEB (932) or visiting http://www.telxweb.com.