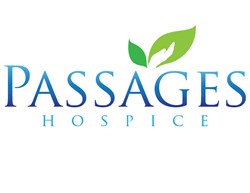 Lisle, IL (PRWEB) January 24, 2014
On January 1st, medical marijuana will be legal in Illinois for patients that qualify for the substance. This will be an evolution in end-of-life care and symptom management. Every patient deserves to live comfortably with the most dignity as possible.
"We always want to strive to provide the highest quality of care," said Passages Hospice Founder Seth Gillman. "We have to keep an open mind to any medications or opportunities available to our patients."
Governor Pat Quinn signed a medical marijuana law into place for Illinois on August 1st, 2013. The law is going to be one of the strictest medical marijuana laws signed in the United States. There will be a four-year pilot program for 60 state-run dispensaries which will be under 24-hour surveillance according to the Chicago Tribune.
The US is lagging compared to other countries when it comes to the use of medical marijuana. Israel has used the drug for medicinal purposes since 2005 for terminally ill patients. Passages Hospice strives to maintain its role as an innovative leader in hospice care and pain management. Medical marijuana can alleviate symptoms associated with terminal illnesses, such as, cancer, Alzheimer's disease, multiple sclerosis, and many others. The drug will be used as treatment for a variety of symptoms, such as, loss of appetite, nausea, pain, anxiety and sadness. The substance will also eliminate some of the negative side effects associated with drugs like morphine.
Medicinal use of marijuana has been around for many centuries. The Cannabis sativa plant has elements with pain relieving properties. Cannabinoids are the active ingredients in cannabis associated with the relief of pain and vomiting along with appetite stimulation. The most common cannabinoid in the plant is Tetrahydrocannabinol (THC) which is the psychoactive chemical component that causes a high. This component is the reason medical marijuana has been so controversial. Fortunately, researchers have been able to develop strains of marijuana that contain little traces of THC but just enough to have beneficial effects for medical purposes. This will allow patients to still maintain a clear head and carry out day-to-day activities.
"As part of our dedication to unique and innovative programs, we are anxiously awaiting approval for a medical marijuana licensure," said Gillman. "Passages has always supported a patient's right to live comfortably and on their terms."
For more information about Passages Hospice, visit http://www.passageshospice.com or call 888-741-8985.
-About Passages Hospice-
Passages Hospice, LLC, is a patient-centered hospice service providing patient care with the utmost levels of compassion and respect. Passages seeks to provide holistic care, including the interdisciplinary team, medications, supplies and other treatment options to address the medical, emotional and spiritual needs of individuals and families across Illinois, Indiana, Missouri and Wisconsin. For more information please call 630-824-0400 or visit Passages Hospice on the web at http://www.passageshospice.com. Your life. Your choice. Your Passage.