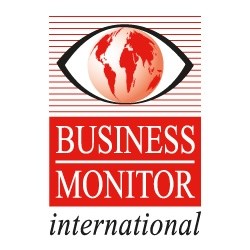 The average market risk rating has reduced by 0.5 points, largely due to increased uncertainty over regulatory regimes caused by unrest in the region as well as price volatility and delays in capacity expansion.
(PRWEB UK) 27 January 2014
Business Monitor has just released its latest analysis on Middle East and Africa's Petrochemicals Investment Opportunities in their new whitepaper 'MEA Investment Opportunities in Petrochemicals: Risk/Reward Analysis'. The whitepaper includes Business Monitor's country comparative risks and rewards ratings tables for the petrochemicals industry in each country, as well as specific analysis on four countries of particular interest within the region – Saudi Arabia, Egypt, South Africa and Nigeria - including key trends and developments.
A snapshot of the whitepaper:
Africa Coming Into View As Gulf States Mature
Major petrochemicals producers in the Arabian Gulf are approaching their full potential in basic chemicals production. As such, petrochemicals ratings in these markets are unlikely to improve much beyond current levels, although Iran's growing isolation in terms of both trade and investment risks delaying the completion of some projects. The main drive will be towards product diversification. Attention is turning to investments in Africa, where there is huge potential for competitively priced naphtha and ethane supply. However, the rate of capacity growth is unlikely to match demand due to domestic risk factors, notably the lack of infrastructure and often opaque regulatory environments. These structural risk factors will limit potential returns. African markets will remain…
Arab Spring Takes Its Toll
Political risk looms large in the region, particularly with the Arab Spring creating tension. Iran remains an anomaly in Gulf region because although it has the second largest petrochemicals capacity regionally, after Saudi Arabia, this is outweighed by its poor risk environment. In direct contrast, Israel's score remains robust due to its relatively open economy, in spite of the ongoing disputes in the West Bank, the flash points on its borders with Lebanon and Egypt and the lack of petrochemicals capacity. If the political situation changes, it will prompt our Country Risk analysts to intervene in risk ratings. This is partly reflected in the relatively low country risk scores for a number of countries such as…
To read the rest of this brand new whitepaper and to gain access to even more of Business Monitor's expert views and analysis, please click here or contact Sarah Sutcliffe at Press(at)businessmonitor(dot)com.
Business Monitor is a leading, independent provider of proprietary data, analysis, ratings, rankings and forecasts covering 200 countries and 24 industry sectors. It offers a comprehensive range of products and services designed to help senior executives, analysts and researchers assess and better manage operating risks, and exploit business opportunities.