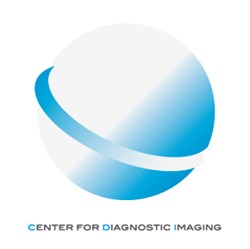 Miami, FL (PRWEB) January 27, 2014
85 percent of lung cancers occur in smokers resulting in approximately 160,000 deaths a year. Many of those deaths as a result of the disease going undetected for months, giving the disease time to spread throughout a patient's lungs until it reaches fatal stages. Both scientists and medical experts agree, early detection increase the chances of effective treatment and survival.
In an effort to catch early signs of lung cancer quicker, The Digital Medical Imaging of Center for Diagnostic Imaging in Miami, is now providing annual Computerized Tomography scans (CT scans) for heavy smokers and ex-smokers.
CT Scans and Computerized Tomography angiography (CTA scan) are hi-tech, examining machines capable of displaying a patient's internal organs close up. Unlike other X-ray technologies, CT Scans provide physicians and surgeons with closer, 3-dimensional views of each organ; enhanced technology better able to identify potential health risks sooner.
CT Scans can provide better images, able to better highlight any abnormalities on a patient's lungs, helping physicians determine how far the abnormally has progressed and the necessary next steps in terms of treatment.
Early detection increases the odds of curing it. The US Preventative Services Task Force estimates 14 percent of lung cancer deaths can be prevented with annual screenings.
The task force highly recommends smokers between the ages of 55 to 80, who have smoked at least a pack a day for 30 or more years, to schedule a CT scan.
About Digital Medical Imaging:
The Digital Medical Imaging is a part of the Center for Diagnostic Imaging in Miami. Its staff is dedicated to providing the highest level of efficient and excellent care for each patient who walks through their door.
The center is owned and managed by physicians, radiologists, technicians, and other highly trained and qualified staff.
The staff-ran facility's mission is to serve the healthcare needs of the Miami community with the use of the most highly advanced technology medical equipment within the diagnostic imaging industry.
With this type of technology available at their fingertips, staff members have the ability to better identify any issues or concerns impacting the health and well-being of each individual patient.
The Digital Medical Imaging of Center for Diagnostic Imaging currently offers the following scanning services:

Computer tomography Scan (CT Scan)
Computed Tomography Angiography Scan (CTA Scan)
Magnetic Resonance Angiography scan (MRA)
Magnetic Resonance Imaging (MRI)
MRCP Magnetic resonance cholangiopancreatography
Ultrasound
X-Rays
In addition to their diagnostic services, the center is also known as one of the most preferred breast MRI Miami facilities. When it comes to breast exams, women can receive 3D Mammography scans, MRI guided biopsies, and stereotactic biopsies.
To schedule an appointment or free consultation regarding the types of scans and services the Digital Medical Imaging offers, please call toll free (800) 371-0002 or visit http://www.cdimiami.com/digitalmedicalimaging/.
For non-urgent questions or issues, click the LOCATIONS tab on the website homepage, select the closest facility, fill out the contact form and submit it.