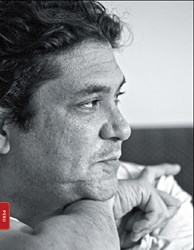 Our Peruvian cooking has a repertoire that adapts well to all palates.
Atlanta, GA (PRWEB) January 28, 2014
VIP Tour Group today announced a special travel package centered around Chef Gaston Acurio's annual Mistura Gastronomy Festival in Lima, Peru. VIP Tour Group also took to answering several frequently asked questions about Lima and its culinary culture.
What caused the explosion in Peruvian cuisine's notoriety? Sit in on VIP Tour Group's chat with Chef Gaston Acurio, whose annual Mistura Gastronomy Festival in Lima draws more than 400,000 guests, to find out. The gastronomy of Peru commands such worldwide attention because it lives at the core of the nation's cultural heritage. Reaching far beyond Peru's borders, Peruvian cuisine continues to grow in global stature because of visionaries such as Gaston Acurio, who shares how he imbued the process with his foresight and genius.
How does Peruvian cuisine differ from others? The food of Peru offers a unique biodiversity - its multicultural nature, its variety and its reflection of our heritage cannot be found elsewhere.
Can Lima be labeled the gastronomic capital of South America? The consensus from critics and foodies across the world seems to point to "yes." For VIP Tour Group, this is more like a path than a confirmation: In Peru, locals have great cuisine, fine produce, outstanding chefs, distinctive culinary concepts and top people, but they do not rest on their laurels. There is still much to be done to promote the culinary culture of Lima.
What must happen for Peru to retain the culinary title? First, Peruvians must restore the Bay of Lima for artisanal fishing around its islands, and ensure that their rivers and valleys are sources of life, flavor and beauty. It is essential also to train young people in the world of service, helping to banish undernourishment, once and for all. Helping to formalize street food sellers in order to guarantee good hygiene and create a network of attractive district markets, would also help a great deal.
How did Mistura Gastronomy Festival begin and how has it evolved? Those who are part of Peruvian gastronomy wanted to celebrate their work - including producers, cooks, consumers, everyone in gastronomy. With the aid of the team of gastronomes, nutritionists, culinary instructors, restaurateurs, cooks, researchers and others from Apega, the Peruvian Gastronomy Society, the festival grew from a gathering of 40,000 to the 10-day ten-day Mistura, where 400,000 people discover a magic world of Peruvian cooking, nature, history, culture, celebration, flavors, food people and products. The spirit of Mistura is celebrated to the rhythm of bands and dances from all over Peru. It's like a culinary Woodstock every year.
Acurio's restaurants can be found in the many large cities all over the world, so what do foreign palates enjoy at Astrid & Gaston; La Mar; and Tanta? Peruvian cooking has a repertoire that adapts well to all palates. Ceviche, causa, tiradito, anticuchos are dishes that cause a great first impression, as does the cocktail, pisco sour.
What's next in Acurio's vision for Peruvian cuisine? He has made a great documentary about Peruvian cuisine as a social weapon, and has also prepared a beautiful book, "eden.pe," which follows Peruvian products through the kitchens of the nation's best cooks.
Contact VIP Tour Group's Destination Specialists at VIP Tour Group to plan a customized trip to Peru during the Mistura Food Festival in September 2014.