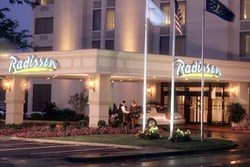 "We want to ensure that maximum comfort and ease is felt every time."
Indianapolis, IN (PRWEB) January 27, 2014
Greenbee Parking, a growing airport parking service, has just announced that with their latest parking deals and offers there is a completely different IND airport parking experience awaiting travelers here. They have come up with innovative and expanded parking opportunities in and around Indianapolis (IND) which will be more secure, easy to access and more cost effective than all other options. The entire booking process is fast, easy and extremely user-friendly which saves a lot of time and effort. All one has to do is go to the official website, choose a space and pay. This way securing the preferred spot is easier offering one more peace of mind while traveling. The 24/7 customer support ensures that customers get additional help whenever they want it. Along with the great savings that they can enjoy, amounts to a great travel experience every time.
"We want to ensure that maximum comfort and ease is felt every time by our customers," said Christine Cooper – Marketing Coordinator, Greenbee Parking. "That is why we are constantly upgrading our IND airport parking offers to match changing travel needs and provide our customers with better services and support every time they travel."
Indianapolis International Airport Parking Information
Indianapolis International Airport is the largest airport in Indiana and located strategically close to downtown Indianapolis as well as interstate highways I-65, I-69, I-70, and I-74. All these further connect to the city's I-465 beltway making both business and leisure travel a breeze from this airport. The airport is the second largest hub for FedEx Express after Memphis, the 8th largest cargo center in the U.S. and the 22nd busiest airport in the world in terms of cargo traffic. These figures along with the heavy passenger footfall naturally keeps the airport super busy round the year. Naturally ground traffic in and around the airport is heavy and increasing in volume every day. The authorities are focused at upgrading their facilities and ensuring complete traveler satisfaction with amenities like parking made super easy.
Now they have added help from independent service providers like Greenbee Parking who have helped them change the parking scenario here. Their flexible and innovative deals promise to ease all parking worries, expand options for both long and short term bookings. All these are complemented by mega savings options and cheap IND airport parking rates that can be availed round the year without the need for special occasions, events or even coupons.
The Greenbee Airport Parking Solution
Greenbeeparking.com is the connection between consumers and parking vacancies in close proximity to major airports and seaports. The parking spaces are very affordable because the company has negotiated discounted rates with major hotel chains for the parking spaces that are not currently occupied. Here's how it works.
Greenbee Parking puts the available inventory of parking spaces on their website to be reserved by business and leisure travelers looking for cheap airport parking. This alternative method for finding parking equates to significant savings for the traveler. You can learn more about their offers from (http://www.youtube.com/watch?v=RWc3dqhugFA) or via the web at (http://www.greenbeeparking.com).
About Greenbee Parking
Greenbee Parking is the nation's most innovative long term parking company, with a new way of making long term parking affordable. The company is rapidly adding new airports to its network.