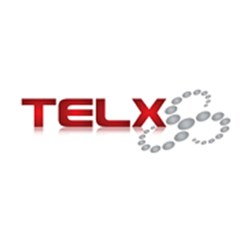 Miami, FL (PRWEB) January 29, 2014
Even with strict company internet policies in place, there will always be a few staff members who will choose to challenge the system. When the system is abused, companies are placed in a vulnerable position of being subjected to potential consequences.
As a result, the computer support company Telx Computers is now offering web monitoring software. Software designed to help employers ensure the internet is being used for specific business purposes only, and catching those who violate company policy, preventing bigger long-term problems.
When employees are allowed to have internet access at work, potential problems which could arise include:

Employees spending too much time surfing the net or playing games, resulting in loss of productivity and profit;
Employees downloading music, videos, or other non-related business software programs, using up memory, potentially slowing up their computer; and
Employees accidentally allowing a virus to infect their computer putting the company at risk of crashing hard drives or releasing customer information to an unauthorized third party.
Telx Computers offers high-end technology of Microsoft Exchange and Domain which allows employers to have full control of each company computer.
With this type of technology in place, employers will be able to track employee internet usage, overall productivity, and deter or block inappropriate downloads and sites.
Telx Computer professionals will install the software, train the specific administrators on how to use it, and provide 24/7 network support for any software or computer issues.
Business computer monitoring systems help companies improve efficiency and deter potential problems before they become and issue.
About Telx Computers:
Telx Computers, an IT support Miami computer company, provides full-service informational technology services all year long, 24 hours a day, for each day of the week.
Telx Computers mission: To maximize client IT effectiveness, reduce system downtime, manage information through remote monitoring, and minimize impact to service levels during scheduled system upgrades.
The highly acclaimed Miami IT services organization is one of the premier IT companies available for immediate help desk questions, computer repairs and remote support.
The highly-skilled IT staff are known for their expertise in developing resilient information infrastructures to eliminate glitches and ensure businesses run smoothly.
The IT services Miami company offers proactive, fixed-price IT support programs designed to maintain expenses associated to technology issues while providing network monitoring and support.
For more information, contact Telx Computers directly by calling 1-800-MY Telx 4 (698-3594) or use their LIVE CHAT button option on their website to speak with a live operator.
For non urgent questions or inquiries, simply click the CONTACT US link at the top of the website and fill out the form.